Supersize Iranian 'Hulk' signs up to help crush ISIS in Syria (PHOTOS)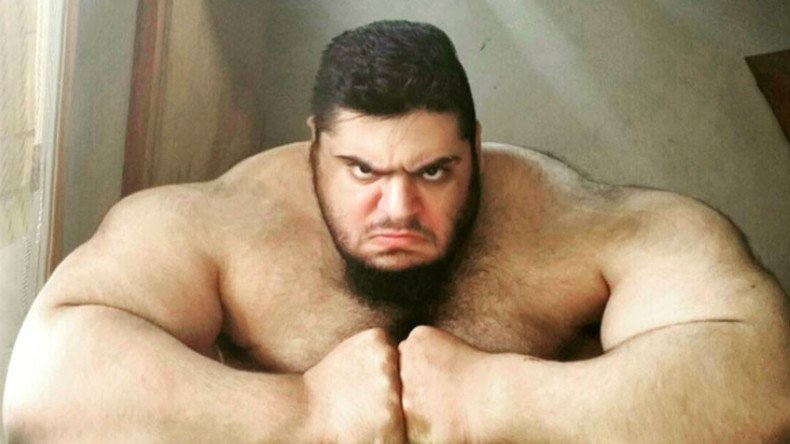 Iran could be set to unleash a weapon of mass destruction on Islamic State fighters - in the form of 24-stone super soldier Sajad Gharibi. His monster physique has seen him compared to comic book hero, 'The Hulk'.
Gharibi can reportedly lift loads of up to 175kg (386lb) and in recent months amassed a huge following via social media, posting pictures of himself lifting large iron weights.
The 24-year-old giant has now announced his intention to fight terrorism by stepping in to help Bashar Assad's forces crush Islamic State (IS, formerly ISIS/ISIL) in Syria, report BBC Persian.
Also referred to as the 'Persian Hercules', Gharibi reportedly revealed his decision to join his nation's military support for the Assad regime on Instagram.
While little is known about the man mountain, his Instagram reveals he has Hulk-like 64cm (25 inch) biceps and regularly powerlifts.
If Gharibi's formidable, scowling presence on social media is anything to go by, IS won't like him when he's angry.
You can share this story on social media: