Driver reverses new car off of blazing transporter (VIDEO)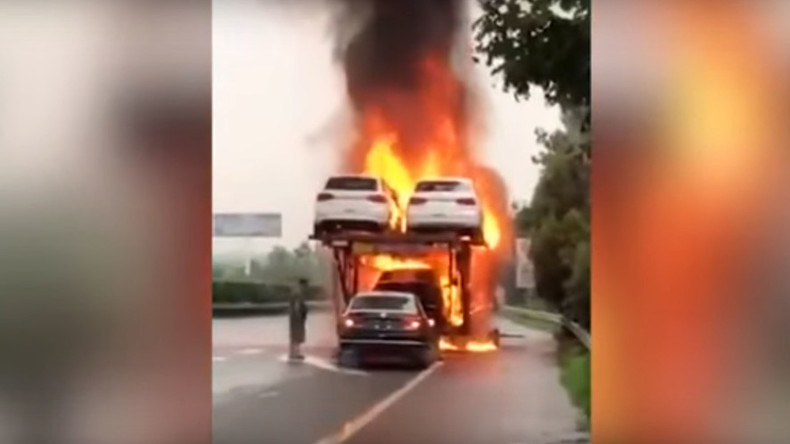 There are things you should not really do if a car transporter catches fire – perhaps, number one would be: don't reverse any of the cars to safety, like the driver in the video that has emerged online did.
The footage said to have been shot in China (no details of when and where exactly) takes you right into the thick of the action. A car transporter loaded with at least six sedans caught fire and you could have started the countdown till it all explodes two minutes ago.
But the man running around the truck seems to have a better idea of what to do. Instead of leaving the scene with the best speed he could master, he gets into the only car not yet on fire – and actually reverses it back and out of the blaze.
While the video does look impressive, it should not be repeated at home, or indeed anywhere.