6 reasons why people are celebrating the end of Nancy Grace's 'horrible' show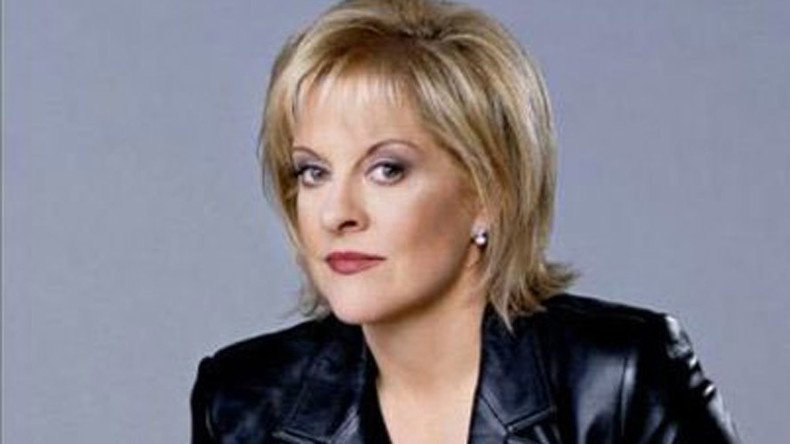 Justice advocates across the US are celebrating this weekend after what they described as the "horrible" and "racist" Headline News host Nancy Grace announced she was ending her show later this year.
The controversial TV host has been accused of scaremongering hysteria and aggressive interrogations during her 12-year reign at HLN, sister network of CNN.
I'm celebrating Nancy Grace's departure from HLN by stomping on her headshot while wearing the shoes she threw at me one time.

— Mary Cella (@mary_cella) June 30, 2016
But how will Nancy Grace falsely accuse lacrosse players of rape & not apologize for being wrong if she's not on TV? https://t.co/UbLXroaQxJ

— Rory Albanese (@RoryAlbanese) June 30, 2016
Grace's contract will expire in October, news that is apparently music to the ears of many.
Ya know I hate Nancy Grace with a Passion..her leaving HLN is the greatest Birthday Present I could receive

— KC&Chill (@iDIKher) July 2, 2016
Lot of judgment....What did Nancy Grace ever do to anybody. Besides make a missing kid's mom kill herself

— Proven Content Maker (@Bro_Pair) July 1, 2016
Grace, a former prosecutor and so-called "victim rights" advocate, is infamous for a number of disastrous, and often horrifying, attacks and witch hunts in the name of pushing buttons and getting ratings. Here are six of her most infamous moments.
1) Melinda Duckett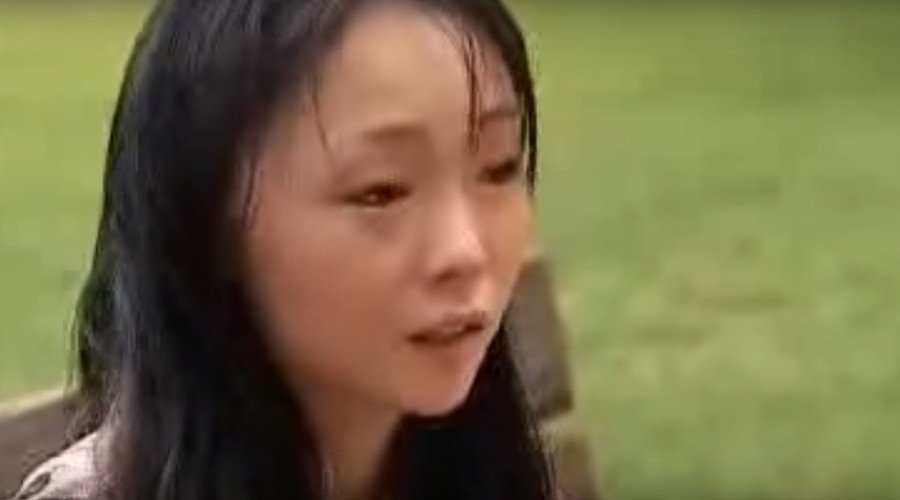 Grace cross-examined Melinda Duckett about her missing two-year old son Trenton on CNN in 2006, and even accused her of dodging questions, despite being advised not to disclose certain information.
The young mother committed suicide the next day.
Grace aired the interview, adding a box informing the viewers that she had been found dead. Duckett's family later sued CNN and reached a settlement where Grace would set up a $200,000 trust in Trenton's name.
2) Paris Hilton
During a broadcast about Paris Hilton's probation violation, Grace stopped the show to call her producer out over the provocative footage of the heiress playing in the background.
After the offending images had been removed, Grace scolded her producer on air again, claiming Hilton got away with her bad girl ways because "part of the problem is – back to you Elizabeth in the control room – people like you, and others are blinded by celebrity."
3) Elizabeth Smart
The incredible grace of kidnap victim Elizabeth Smart clashed with the "mindless callousness" of Nancy Grace, which the Columbia Journalism Review declared "might have set a new standard."
While Smart thought she was on the show to talk about a bill about a sex offenders' registry, Grace kept asking her about her abduction, including the veil her kidnapper made her wear in public, until the Utah woman shut down the "insane" lawyer from Atlanta.
4) Horrible Hashtags
One of Grace's "talents" seems to be her creative use of hashtags that may instill shock, fear and occasionally hilarity.
A mom of two shot and killed a stranger she found in her daughter's bedroom. Will this #VigilanteMom go to jail for protecting her daughter?

— Nancy Grace (@NancyGrace) June 29, 2016
Man convicted of beating a mom in front of her 3 y.o, but he continues to insist, 'that's not me!' Will the defense appeal? #NannyCamHorror

— Nancy Grace (@NancyGrace) July 1, 2016
Cops say a woman kills 3 children in fatal crash while Facebooking & driving! Outrage: a jury announces mommy walks free! #FacebookChatCrash

— Nancy Grace (@NancyGrace) July 1, 2016
A tot is reportedly seen wandering the street half naked, wet, shivering & holding a beer. How did this happen? #BeerTot

— Nancy Grace (@NancyGrace) November 27, 2013
5) 2Chainz
During Grace's interview of rapper 2Chainz over the "evils" of marijuana and his alleged role in influencing young people to smoke it, she showed footage of a mother giving cannabis to her child and claimed legalization allow anyone to get their hands on it.
2Chainz responded with a reality check that got the internet buzzing with glee: "Umm, I'm not sure if you know but everybody has the ability to get their hands on pot right now, whether it's legal or not."
6) George Zimmerman
Surprisingly, Nancy Grace's "victim rights" advocacy extended to unarmed teenager Trayvon Martin, who railed against the man who killed him while "standing his ground," George Zimmerman.
However, her comments didn't exactly endear her to #BlackLivesMatter activists.
Reacting to comments made by Zimmerman's attorney during closing arguments that his half-Hispanic, half-Jewish vigilante client wanted to "get back to his life," Grace launched into a tirade: "Give Zimmerman back his life? He's out on bond, driving through Taco Bell every night having a churro. Who's going to give life back to Trayvon Martin?"
She also repeated the slur "c**n" that Zimmerman allegedly said on the controversial recording of the killing, even when she had an African-American guest on the program.
"I'll tell you what I think made a difference. When that 9-1-1 tape first came out — and everybody, get ready, this is graphic language — when it first came out that Zimmerman had said 'f*cking c**n' on the 9-1-1 call, to me, that was open-and-shut that that showed open ill will and hatred. Now they've revised it to say he said 'These punks, they always get away with it.' I'm wondering if that reinterpretation of what he said made a difference as to a jury finding ill will in Mr. Zimmerman's heart."
You can share this story on social media: