Jailed bankers, gender equality & majestic fjords: Reasons to love Iceland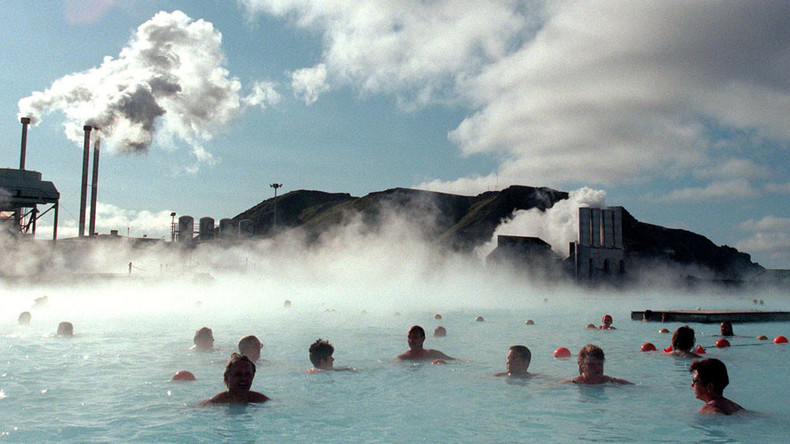 Love for heroic Euro 2016 underdogs Iceland has exploded across social media like the infamous Eyjafjallajökull volcano, but what else can the Nordic nation be proud of, other than their recent football exploits?
With their volcanic victory clap and Viking brand of football, Iceland has seemingly come in from the cold isolation of the North Atlantic and entered the hearts of everyone who has ever rooted for the little guy.
But in truth, Iceland as a nation has been awesome for ages, punching well above its weight long before it's football team rocked expectations at the European championships in France.
Here are just a couple of reasons to love the volcanic island, home to little more than 330,000 people and 130 active volcanoes:
Jailed 'banksters' responsible for financial meltdown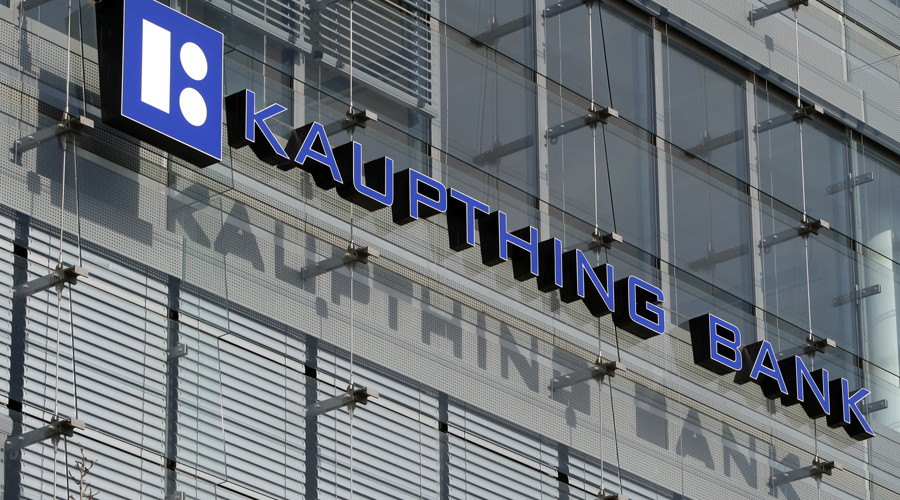 Iceland remains one of the only nations to put their money where their mouth is and place the financial "fat cats" responsible for their country's economic demise behind bars.
As in other countries, the Icelandic taxpayer has had to pay a high price for the failure of the banks. But where financial bosses got off with barely a slap on the wrist in some nations, Iceland set up a special investigative commission to probe crime within the banking sector.
READ MORE: Iceland's jailed bankers 'a model' for dealing with 'financial terrorists'
It's the least that could be done after three of the island's main banks ran up debts of around $50 billion.
To date, 29 bankers have been jailed for the 2008 crash, including the former head of "bad bank" Kaupthing, Hreidar Mar Sigurdsson, as well as Larus Welding and Gudmundur Hjaltason of the failed bank Glitnir. The ex-CEO of Landsbankinn, Sigurjon Arnason, was also convicted for market manipulation.
Football heroics and 'volcanic clap' celebrations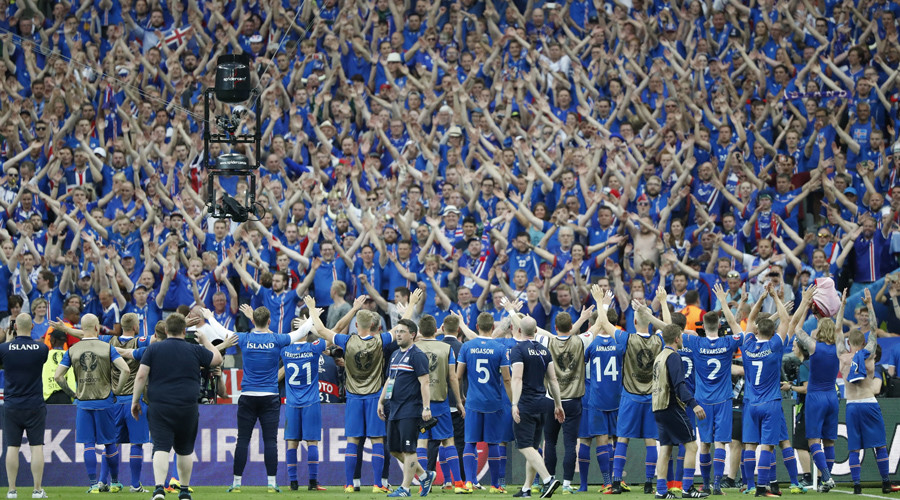 Iceland has exceeded all expectations by reaching the Euro 2016 quarter-finals. It's one of the most unlikely underdog stories ever written given the island's population is miniscule and 200 times less than its next opponents, France.
In fact, the country's pool to choose players from is so small that if you're an Icelandic male you have about a 2,000-to-1 shot at making the team.
Not only are Iceland three games away from Euro glory, but they have blazed a trail through the tournament that will live long in the memory.
With approximately 8 percent of the country's population filling the stadium and providing cacophonous Viking support, the 23-man squad are unbeaten and even knocked out eternal football "favorites" England.
Iceland appreciates its women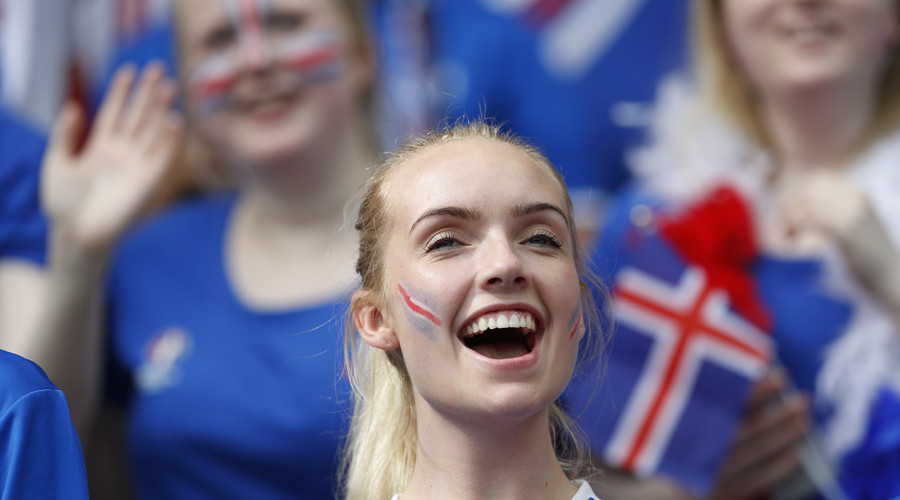 For seven years in a row Iceland has topped the World Economic Forum's index which ranks countries in terms of gender equality.
The list measures the gender gap across the economic, education, health and political spectrum. While Iceland has not completely eradicated gender inequality, it's doing a pretty good job.
In 2015, the North Atlantic nation was first in the global index, as well as in areas of economic, educational and political participation.
"As of 2009, the country has fully closed its educational gender gap and ranks first in the political empowerment sub-index. In Iceland, 41 percent of parliamentarians are women, 44 percent of ministers are women and, out of the last 50 years, 20 were spent with a female head of state," the report states.
Iceland's strides towards a more female-friendly nation may come as no surprise, since the first woman president in the world was also elected there.
Icelandic music is off the charts
For such a small country, Iceland has made an indelible mark on music. Perhaps the nation's most recognizable contemporary artist is Bjork, who infamously took umbrage at the press getting all up in her grill.
Oh, the songstress also has 14 Grammy nominations, four MTV Music Awards and two NME statues – to name but a few moments of recognition during a career spanning three decades.
Other Icelandic artists to grace the music industry with their incredible sounds include ethereal Reykjavík rockers Sigur Ros, FM Belfast, Jonsi, Seabear and Hjaltalin.
Majestic, picturesque landscape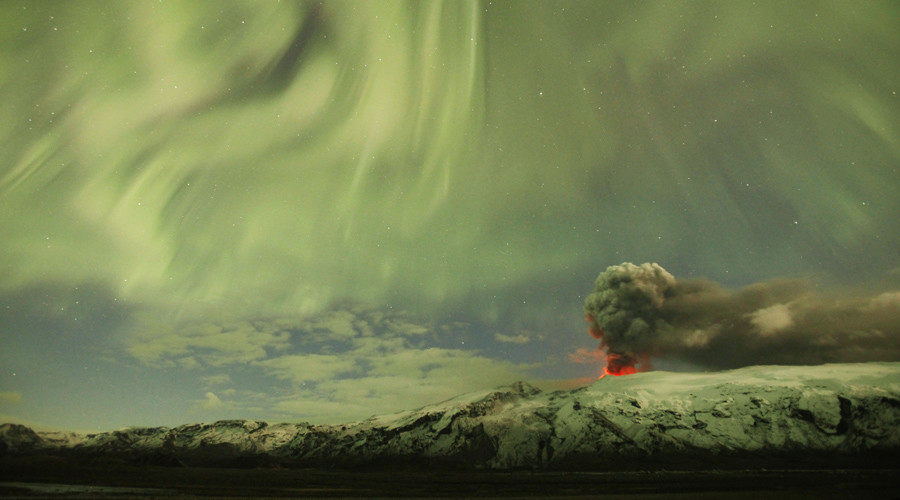 Home to more than 130 volcanoes, Iceland has one of the most unique, diverse and jaw-dropping landscapes on the planet.
The 40,000-square mile island has plenty to excite nature lovers, be it the spectacular fjords to the north of the country, the aurora borealis, glaciers or icy peaks.
Visitors can also become acquainted with the mighty volcano Eyjafjallajökull, which brought Europe to a standstill in 2010 with its explosion of ash.
Cheap flights
And if that wasn't enough for people to throw their loving arms around Iceland, the country's low-cost airline Wow Air is now offering super cheap flights from the US to Europe.