Ach naw: Remains of Loch Ness monster found along shoreline (PHOTOS)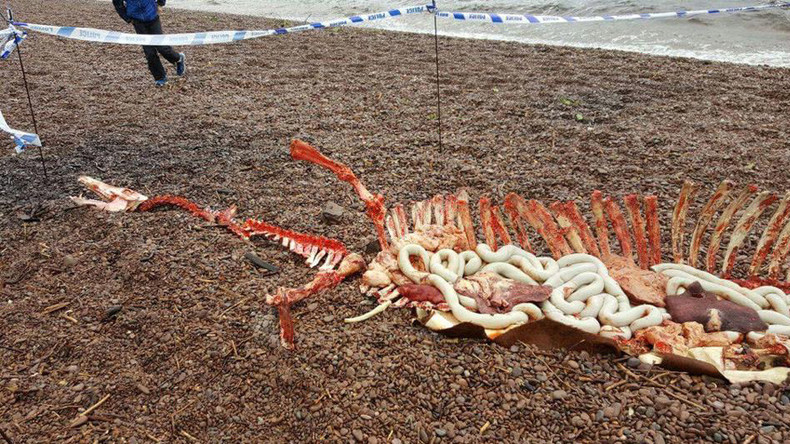 I cannae believe it! The Loch Ness monster's remains were discovered by a dog walker this week, but much like the legendary creature itself, the find was not all what it seemed.
As some Scots would say: "Whit yeh oan aboot?"
For years, 'Nessie' hunters have tried to prove that the monster, the product of local folklore, does in fact exist. And for a split second, pictures surfacing online of a skeleton frame on the banks of Scotland's most famous loch raised the hopes of believers everywhere.
Sadly, the remains, which were surrounded by police tape in the viral pictures, turned out to be nothing more than a prop for a new television program being filmed in the area, according to Press and Journal.
Having examined the skeletal frame and intestines from the gruesome scene via Facebook, most people were quick to point out that it was fake.
In fairness, the only interesting intestines you're likely to see in the Highlands are ones seasoned with spices - also known as haggis - and served with 'neeps and tatties' (turnips and potatoes).
"If it was 'Nessie' washed up I'm pretty sure the bones wouldn't b [sic] intact they would be broken," one user pointed out.
Monster hunters will need to wait for a greater find, it seems.
Till then, the legend of 'Nessie' remains a myth...or in this case a prank.