'First' Indian couple to climb Mt Everest accused of faking photos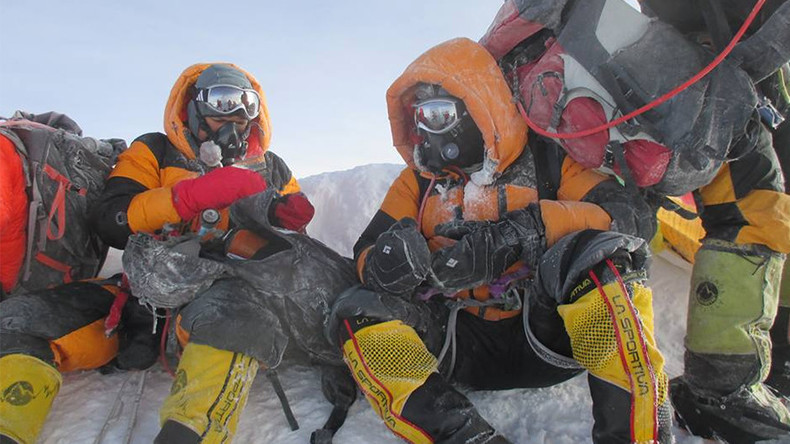 An Indian couple has been accused of falsifying documents and photoshopping pictures of themselves on Mount Everest by other mountaineers.
Dinesh and Tarkeshwari Rathod said they were the country's first couple to climb the world's tallest mountain on May 23 during a press conference at the beginning of June.
India is first among the no. of fake Everest summit claims made this season.

— Kash_Yap (@trekmonk) June 28, 2016
The married couple, both of whom are police constables, have had their story challenged by professional climbers since photos of their alleged journey first emerged, according to Buzzfeed.
Experienced mountaineer Surendra Shelke told the news site she doubted the story because in one photo, the Rathods were seen wearing red climbing gear while in another, their clothing was completely different.
She said changing clothes while on a peak is not possible due to harsh weather conditions and the wind-chill factor.
"Even the brand of the shoes is different," Shelke added. "Is it possible to change your costume or shoes and still not get frostbite? What does it indicate?"
Meanwhile, a mountaineer from Indian city of Bangalore alleges it was his original pictures that were "stolen" and photoshopped.
"They took my pics and photoshopped their image of the summit," Satyarup Siddhanta wrote on Facebook. "And got certificates too. Where is mountaineering going?"
The falsified photos have been removed from Tarkeshwari Rathod's Facebook account while a group of mountaineers have also lodged a complaint with police in the city of Pune, where the couple are from.