Two Moroccans praying cause bomb scare on Italian flight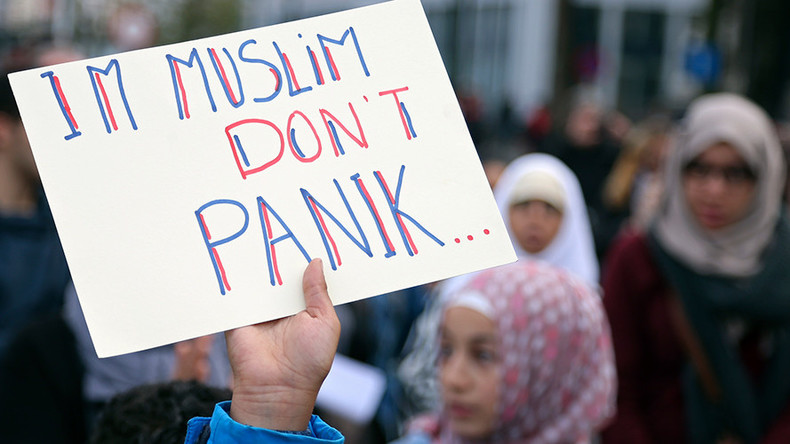 The sight of two Moroccans praying on a flight from Ancona to Rome sparked a bomb scare that forced the plane to land, adding to a growing trend of apparent Islamophobia on flights.
The flight was diverted back to Ancona on Wednesday, where it was greeted by sniffer dogs and members of Digos, Italy's anti-terrorism police, the Local reports.
No evidence of a bomb was found and, after a few hours, the flight headed for Rome again.
The bomb scare is the latest incident where overly cautious passengers have disrupted flights over fears of Muslims.
In May, two passengers were removed from a flight from Birmingham to Rome after a British couple refused to board because they were suspicious of two Muslim men.
After a delay, the pilot announced that although he believed the accusations were false, the police had been called and the men were removed.
In April, an Iraqi student was removed from a Southwest Airlines flight in the US after a fellow passenger became alarmed by the fact he was speaking Arabic.
Khairuldeen Makhzoomi, a student at Berkeley in the University of California, was removed from the plane and questioned. Ironically, Makhzoomi had been calling his uncle to discuss a speech by UN Secretary-General Ban Ki-moon that he had just attended - about world peace.
A passenger was removed from an Easyjet flight from London to Pisa in April when a passenger complained they were acting suspiciously, the Local reports.
Also in April, a Muslim family were kicked off a United Airlines flight for what the pilot said was a "safety of flight issue."
After the family complained, the airline said they were removed because their child's safety seat did not comply with safety regulations.
In January, four New Yorkers sued American Airlines after they were removed from a Toronto to New York flight for 'looking' Muslim.
The friends were Arab, Punjabi and Bangladeshi and their appearance caused passengers to complain, and make racist remarks.
Also in January, two Arab-israelis were kicked off a plane in Greece after Jewish passengers claimed they were terrorists.