Miss Teen USA contest dumps swimsuit round for classier sportswear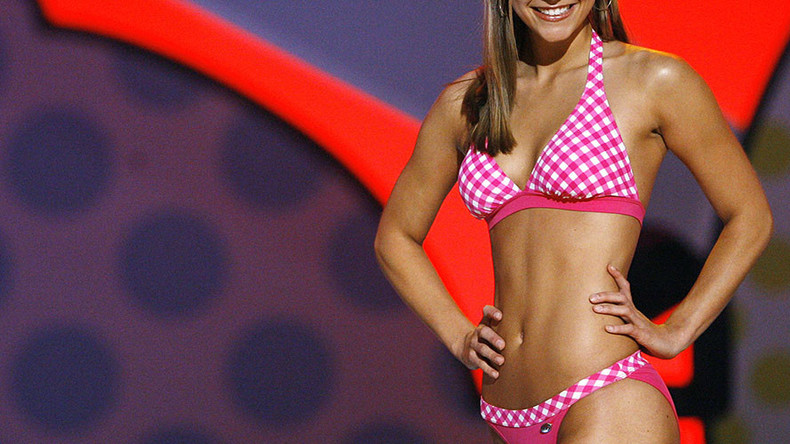 In an attempt to modernize a competition where teenage women are judged on their looks, Miss Teen USA has announced the discontinuation of the swimsuit round. Instead of parading around in revealing bikinis onstage, the contestants will now promenade in athletic wear.
The shift is intended to "celebrate women's strength, confidence and beauty" in a more constructive way than the bikini competition, according to pageant president Paula Shugart.
Shugart said the decision "reflects an important cultural shift we're all celebrating that empowers women who lead active, purposeful lives and encourage those in their communities to do the same," according to USA Today.
The fact that it took until 2016 for the beauty pageant to finally get rid of the swimwear competition frustrated some people, who decided to vent their anger on Twitter.
One user said "that Miss Teen USA still had a swimsuit competition is all you need to know about how gross we still were as of yesterday."
Donald Trump sold the pageant in 2015 to WME-IMG after a falling out with NBC following his remarks about Mexicans, with some noting that Trump's departure allowed the competition to finally move away from parading teenage girls in swimsuits.
Surprisingly, some were sad to see the end of creepy parade, asking why doesn't the pageant "go all the way and hold competition behind a curtain."
The replacement athletic wear competition will see contestants parade in front of judges in the clothes they like to work out in, in an effort to promote a healthy lifestyle among young women.
Julianne Hough, the host of this year's pageant, said there was still a lot of work required for the pageant to fully modernize, with the discontinuation of the swimwear competition the first step.
This year's main event will take place on July 30 in Las Vegas, with at least one of the contestants relieved she won't have to wear her swimwear.