Indian man dies while watching horror movie, body then goes missing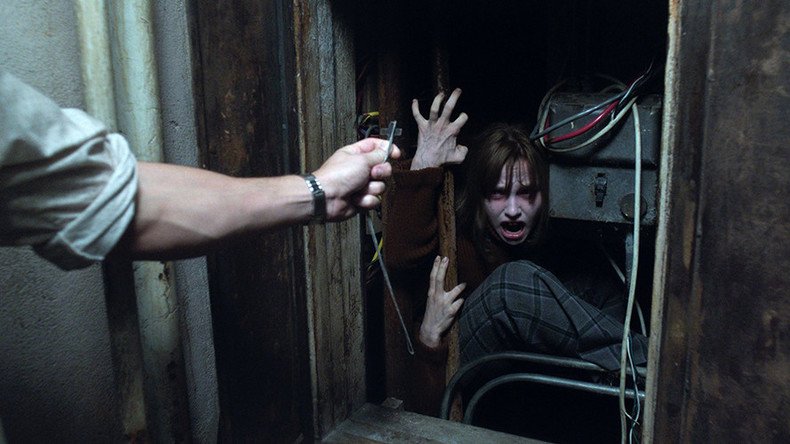 Like a mysterious plot from a scary movie, an Indian pensioner died while watching the horror film 'The Conjuring 2' - only for his body then to go missing.
As the newly-released film reached its climax during a cinema screening on Thursday night in the town of Tiruvannamalai in the Indian state of Tamil Nadu, G. Ram Mohan complained of chest pains before fainting.
People have died, been possessed from watching The Conjuring 2. You see how the devil works pls careful what you expose yourself to.

— rue (@_rxcxx) June 20, 2016
H. Prasad, a friend, then rushed the 65-year-old to a nearby hospital, but he had died by the time they arrived, reported Times of India.
Doctors then asked Prasad to transfer the body to the Tiruvannamalai Government Medical College Hospital on the outskirts of the town for a post mortem.
"The body of an Indian man has gone missing after he had a heart attack while watching horror movie The Conjuring 2 at the cinema" WHATTHEFU

— Ash (@MissyMinecraft) June 20, 2016
A 65-year-old man in India had a heart attack & died while watching 'The Conjuring 2'. So seems that one really can be scared to death! :/ 👻

— Liliana Janerka (@VingardiumLevio) June 20, 2016
So I read this article where some dude had a heart attack while watchin the Conjuring 2 👀 that movie like that or.... ?

— ßrann Da Dōn (@bmorain087) June 20, 2016
Much like a horror script, the real life events then took an eerie plot twist with both men then disappearing, having never arrived at the morgue.
Police have launched an investigation into the disappearance, talking with taxi drivers in the area to see if anyone saw Prasad or Mohan, who are understood to have been in the town on a business trip.
my mom won't let me go see the conjuring 2 with my dad because apparently someone who watched it died of a heart attack? um ok ✋🏾

— valentina (@katys1995volvo) June 20, 2016
This isn't the first time the film has left some of its viewers somewhat rattled.
Damian Ng Yih Leong posted an image to Facebook claiming a crucifix had appeared on the bathroom mirror of his hotel room after he had watched a screening of the film.
Creeped out by what had apparently happened, Yih Leong and his girlfriend requested to be moved to another room.
You can share this story on social media: