Dune shredder: Snowboarder tears up desert with Dakar rally speedster (VIDEO)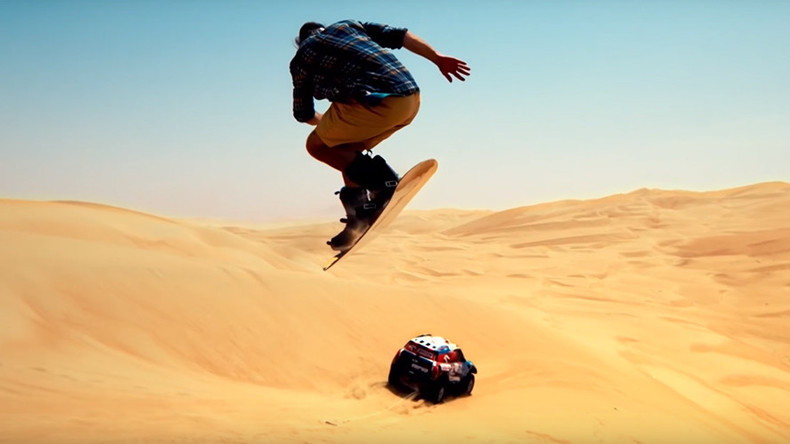 Polish snowboarder Wojtek Pawlusiak swapped icy slopes for scorching desert sands to show off incredible flips and tricks while being pulled by a rally car.
Known to the snowboarding fraternity as Gniazdo, the freestyler teamed up with compatriot and Dakar rally veteran Kuba Przygoński in the United Arab Emirates, as the two pushed themselves to the limits under the blazing desert sun.
In a two minute clip, the extreme sportsmen dual in one of the harshest environments on the planet, trying to one-up each other with crazy maneuvers.
Taking his board from the back of a camel, Gniazdo starts off by being dragged from the back of four-wheel desert speedster before performing a breathtaking leap over the vehicle.
The pair then engages in a remarkable steeplechase down one of the highest dunes on the Arabian Peninsula, making for some very impressive shots of Pawlusiak mastering the desert dust.