Slim chance: Naked detainee escapes jail via tiny window for food delivery (VIDEO)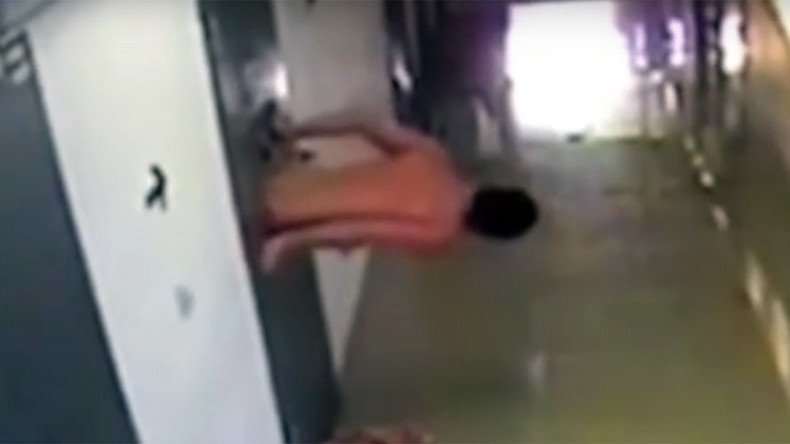 A detainee, now dubbed a "snake man" by local media, has managed to escape from his prison cell in southern Russia by squeezing through a tiny window for food delivery. The stunt has been caught on a CCTV camera.
The incident, much similar to one of the episodes in X-Files series, took place in the town of Izberbash in the Republic of Dagestan in southwest Russia on Saturday.
The escapee has been identified by police as Rustam Shakhrutdinov, 25, who is accused of robbery, according to Russian media.
The video reveals the drama of the Х-Files-style escape, as the man seems stuck halfway for quite a while before finally managing to get out, almost losing his pants in the process.
Once out of his cell, the man is seen pulling his clothes out of it, then putting them on and leaving the prison without much hurry.
It is not yet clear if police re-caught him.
Two prisoners in Pinetown, South Africa, demonstrated similar escapology skills earlier in June. A video captured them squeezing out of a police van through a tiny gap.
You can share this story on social media: