Turkish man selling Gaddafi's stolen dagger for $10mn nabbed in sting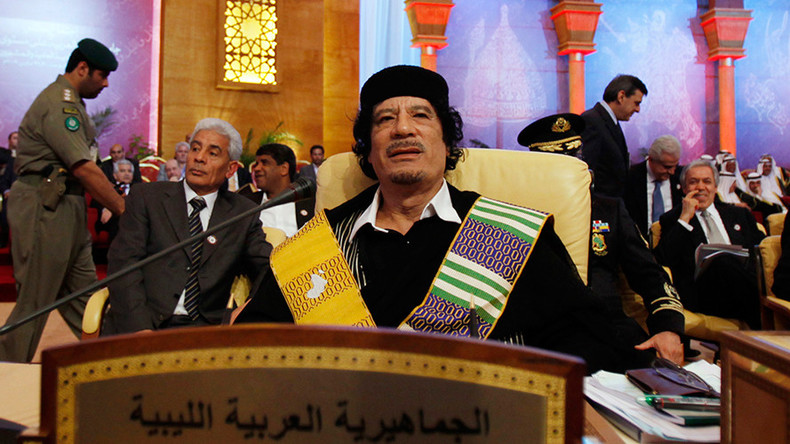 A man was arrested in Turkey for trying to sell an ornamental dagger that had been pillaged from the house of former Libyan leader Muammar Gaddafi.
A Turkish businessman, identified only as AA, was detained along with two of his accomplices during a search in the Esenyurt district of Istanbul on Monday, reported the Anadolu Agency news agency.
The ivory dagger is beige and beset with a number of rubies, emeralds, sapphires, and diamonds. It was stolen from one of Gaddafi's palaces during the NATO/CIA-backed invasion of 2011.
It is understood the man bought the dagger for $4.6 million in March and hoped to sell it to a Saudi businessman for $10 million.
However, the police organized a sting operation and the man unwittingly told them how much he was seeking and how the deal would play out.
"Your exchange office should pay our exchange office $10 million," AA told the undercover police. "If the dagger is not authentic, then you can come and take your money from us."
Shortly afterwards, police learned that a deal was imminent between the businessmen and intervened. They secured the dagger while it was in transit to a hotel where the multi-million deal was to be finalized.
AA and his two accomplices were arrested and charged with smuggling and violating the Convention on International Trade in Endangered Species of Wild Fauna and Flora (CITES).
The three men have been released on bail pending trial.