Bionic tattoo artist gets prosthetic inking arm with steampunk design (VIDEO)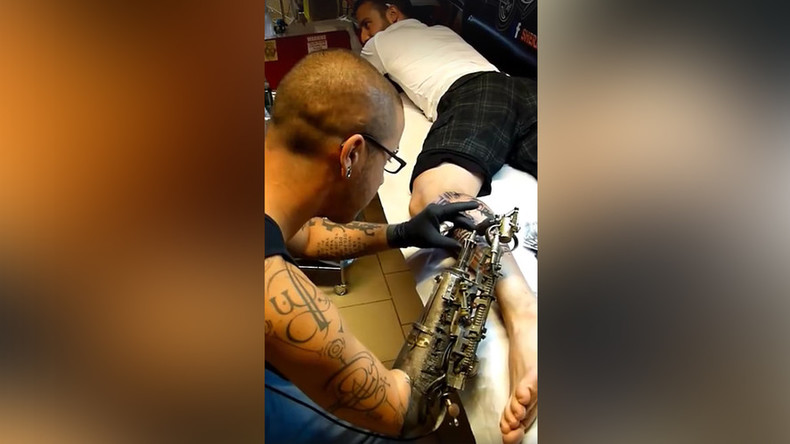 Bearded hipsters drawn to the steampunk aesthetic can now add to their extensive tattoo collection in a way that might even make them smile - thanks to one artist's new "prosthetic arm."
Thought to be the first - and only - one in the world, French engineer JL Gonzal posted his creation on Facebook, which he made for tattoo artist JC Sheitan Tenet.
Using an existing prosthesis, he made some 'steampunk' alterations, mixing elements of a sewing machine, turntable, typewriter, and pressure gauge.
The inking arm has disposable needles, tubes, nipples, and tips so it can be cleaned and sterilized like a normal tattoo machine, explained the bionic artist in a follow-up post.
Describing the prosthetic tool as being "meticulous," Tenet is currently using it as an "exhibition kinetic sculpture" and not on a daily basis, although he adds there is a "second prosthesis soon to come."
While one social media user pointed out that the arm looked a little rustier than should be allowed, Tenet explained that the "rusty, worn, and dirty appearance" is "an artistic choice of painting" and not something people need to worry about.
The good news is that if Tenet was ever assimilated by the Borg, he'd have one less modification to worry about.