iPhone has Siri-ous conversation with parakeet (VIDEO)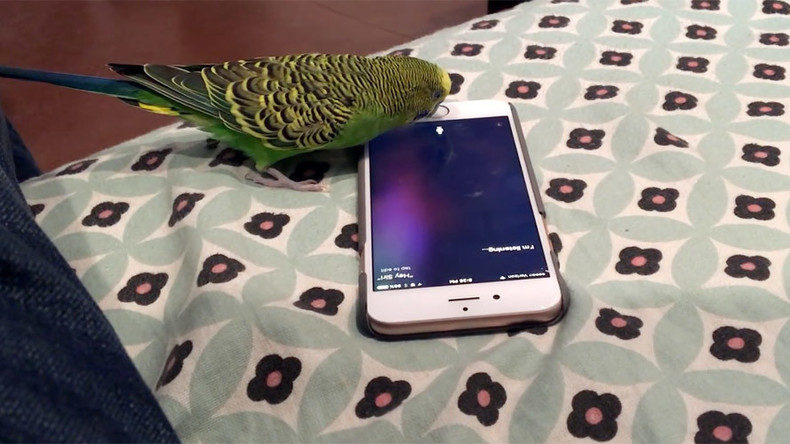 A brainy budgie managed to become the latest high-profile hacker when he activated Siri on an iPhone. Armed with an imitation voice the budgie named Kiwi accessed the tool before realizing the internet isn't that interesting anyway.
Video of the bird appeared online showing the bird saying "My name is Kiwi, I'm a parakeet." He then says "Hey Siri" activating the phone's tool which tells him "I'm listening."
His owner said that he never taught Kiwi the command but just by imitating his owner, he soon started saying the words on a regular basis.
With the chasm between animal and technology finally bridged Kiwi stood there with all the knowledge in the world at his fingertips. Luckily for any humans fearing an animal uprising he got bored and left Siri hanging.
Anyone hoping for a conversation somewhat resembling the famous "this is dog" meme was left disappointed.
Next time maybe he'll go a step further and search for birds on tinder, or seed some torrents, or play angry birds. The world is his oyster.
Luckily Siri manages to juggle answering questions from all around the world simultaneously. News 7 reported that the tool once helped save the life of a one-year-old in Australia when she began to choke. Her mother dropped the phone when aiding the child but managed to use the voice activation on Siri to call an ambulance.