Vintage limo police chase ends with shot tire outside the Kremlin (VIDEO)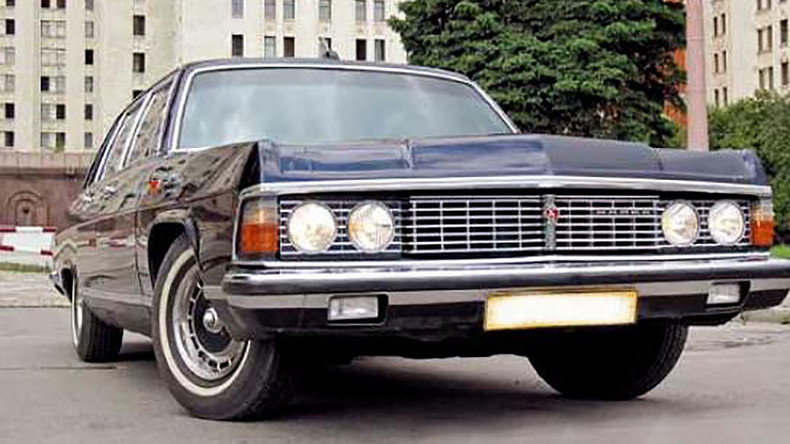 Two drunk Russian mechanics took a vintage car in their service out for a spin, but when they were stopped by traffic police, a lengthy high-speed chase through central Moscow ensued.
The black 1986 M14 Chaika – a limo produced for the Soviet nomenklatura – had ironically been entrusted to a Moscow car shop by the prosecutor's office, which does not regularly use it, but has to service it to comply with internal regulations.
This is where the rare car – only 1,100 of which were ever produced, most of which have been junked – caught the eye of 29 year-old Anton Ryzhov. Russian media has reported that the mechanic already had a drunk-driving conviction dating back to 2014 from his native Samara. He was arrested for committing the same crime again last December and his license was suspended until 2018.
However, it was not erratic driving that attracted the attention of police on Sunday morning, when Ryzhov, and a co-worker took advantage of lax security to go for a joyride in the limo. Rather, it was the car's heavily tinted windows – a fine-worthy offense under Russia's driving code.
As the vehicle stopped, the officers noted that the two men were "in a state suggestive of alcohol intoxication, and besides had no ID or driving permit for the vehicle."
As his friend, the driver, got out of the vehicle for tests, Ryzhov, deciding that he didn't fancy any further contact with the authorities, moved across to the steering wheel and took off.
Police all around Moscow were immediately informed, and patrol cars engaged in pursuit.
Despite his apparently impaired state, Ryzhov managed to hold off the chasing cars for 5 kilometers as he raced through central Moscow towards the Kremlin in the heart of the city. A Citroen and BMW were grazed as the car sped by.
Once Ryzhov came within sight of the presidential residence, a policeman in pursuit fired his gun into the air – and then into the tire of the fleeing vehicle. A CCTV video posted by Life News, a media website, shows Ryzhov coming to a halt as he drives into a traffic jam, prompting police officers to rush out of their cars to arrest him.
"I am a sick man," the smirking mechanic told Life News as he was being escorted into a Moscow courthouse by two burly men in uniform.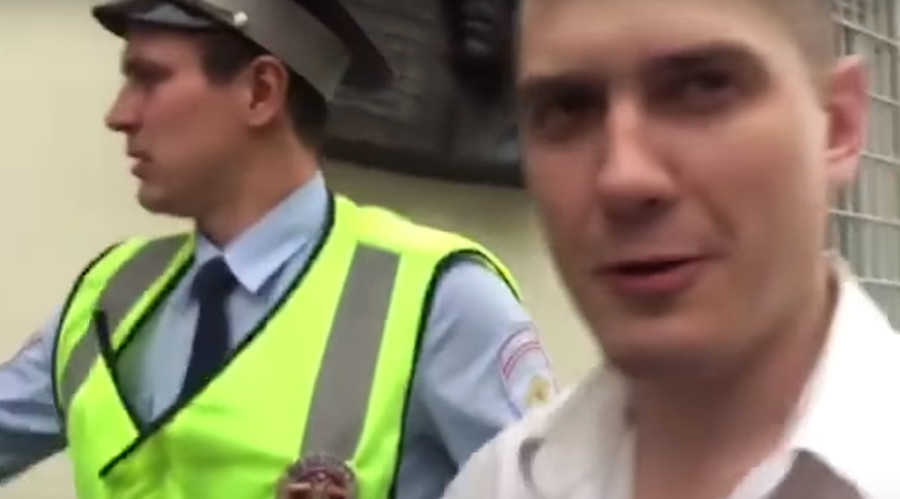 While the rogue driver now faces a likely jail term, the prosecutor's office says that it is also investigating the car service that allowed Ryzhov and his friend to grab the keys and drive out of the garage unimpeded.