'Mom, I'm fine': Traveler gets Instagram account to reassure his family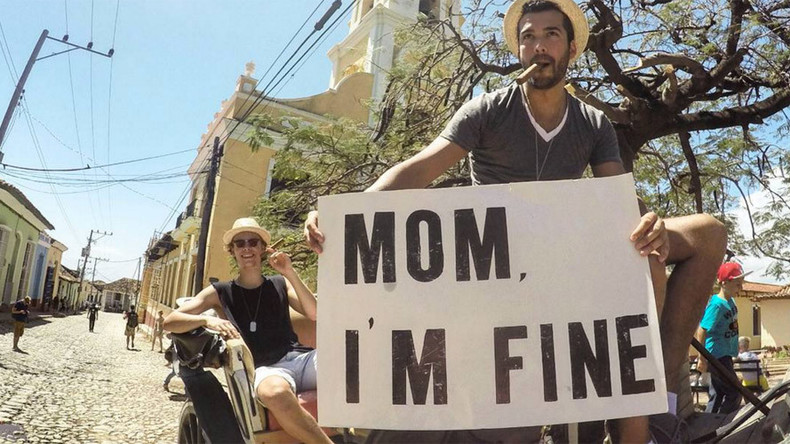 Parents always worry when their children set out on traveling adventures, but a globetrotter from Brussels decided to set up a special Instagram account to assure his mother that he's safe and well.
Jonathan Quinonez visited beautiful beaches and famous landmarks across South America and documented his experiences with photos of him holding a sign reading: "Mom, I'm fine."
From getting up close to a little monkey in Costa Rica to posing with crocodiles in Mexico, the 27-year-old clearly put his mom's worries to rest with the holiday snaps.
Quinonez reportedly quit his job as a consultant and sold his car earlier in 2016 in order to take off traveling, according to the Daily Mail.
Reaching his first stop of Cuba, he wasn't able to contact his mother and found an alternative method to get in touch.
"Moms are always worried, especially mine," he told the LAD Bible. "It was complicated to be in contact with her so I decided to give a positive message and show her that the world is a beautiful place and that I am fine."
"I started to take pictures in funny or scary situations with my sign. Whatever the situation was, I always found a way to give my message," he added.
With over 50,000 followers on his Instagram account, the jetsetter has been a hit with people all over the world. One Instagram user commented that Quinonez "must have a great relationship" with his mom while another said his account was "adorable."
While all good things must come to an end, Quinonez hopes he can find sponsors to fund his travels in other parts of the world.