Kinder surprise: Boy finds 'Breaking Bad' drugs stashed in toy from chocolate treat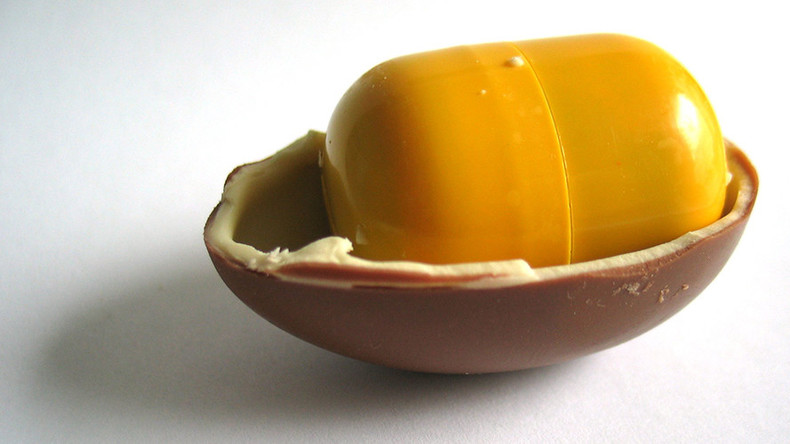 Drug pushers in Northern Ireland appear to be taking increasingly bizarre steps to conceal Class A narcotics after a child discovered what police believe to be methamphetamine stuffed inside a plastic egg.
A six-year-old boy was playing outside with his brother in the town of Limavady, Co Derry (Londonderry) when he made the shock find near a hedge last Friday, the Derry Journal reports.
Police say they are now investigating the discovery of a "small amount" of drugs.
The boy's father has likened it to a scene from US crime drama Breaking Bad, describing his shock at realising what had been hidden with the egg, especially as it was found so close to a school.
"The place where it was, there are children walking past that area day in, day out. Any one of them could have picked that up and they might have just tried, tasted it and it could have been an awful tragedy," he told BBC Radio Foyle.
Local councillor Alan Robinson has asked for increased vigilance because the narcotics were stashed in a treat usually given to children.
"As a father of a child, I know how enticing Kinder eggs and their contents are to children," Robinson told the Belfast Telegraph.
"When the child opened the plastic section, hidden within was a small sealed plastic bag containing a white powder. Having passed the contents to the police the family have told me that they have been informed by them that it contained an illegal drug," he added.
Local councillor Gerry Mullan has labeled the find 'absolutely revolting', saying the incident could have had a very different outcome had the child ingested the drug.
"If a child had discovered this and actually swallowed it, it could have had lethal consequences for them," he told UTV. "We could have been looking at a fatality."