GoT-blocked: HBO seeks PornHub ban on raunchy Game of Thrones clips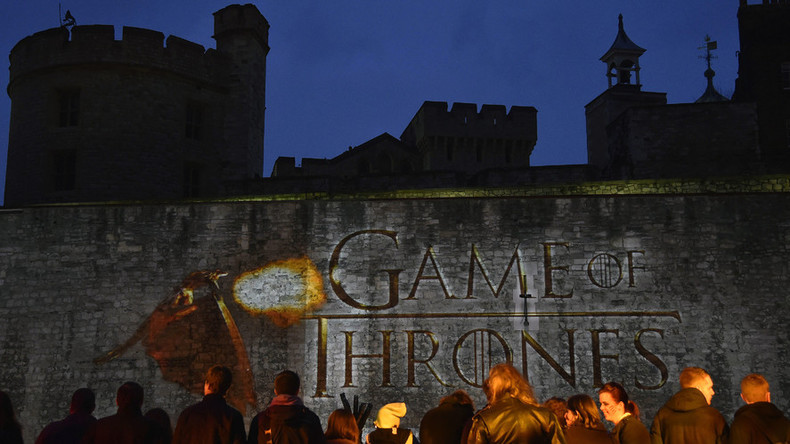 The US cable network which runs the popular TV epic based on George R. R. Martin's "A Song of Ice and Fire" is reportedly trying to block X-rated content uploaders from piggybacking on its success with porn parodies and clips from the show.
The sixth and latest Game of Thrones (GoT) season smashed records during the opening episode, with 2.2 million tuning in to give Sky Atlantic their biggest audience, with an additional 8 million HBO viewers across America.
However, the action-packed medieval fantasy is not just a king amongst men in the brutal war for television ratings. GoT fans looking to get their kicks on Pornhub have apparently made it a popular theme on the adult website.
Some of the show's scenes have now reportedly been uploaded onto Pornhub, including a number of lewd parodies referencing female characters like Cersei Lannister (played by Lena Headey) and Daenerys Targaryen (Emilia Clarke).
Pornhub itself acknowledged their popularity by producing statistics showing that on the day the first episode of the sixth season aired, Game of Thrones searches on the website shot up 370 percent.
"Pornhub has seen a drop in traffic during "Game of Thrones" airing" but usage goes up during trading lull hourshttps://t.co/OB2GUGhyfN

— Modern_Rock (@modern_rock) June 1, 2016
Perhaps unsurprisingly, female characters dominate the porn search feeds, with Mother of Dragons Daenerys Targaryen, Margaery Tyrell (Natalie Dormer), and Shae (Sibel Kekilli) the most popular.
One curious fact is that Sibel Kekilli actually started her acting career in porn, as did Maisie Dee, who plays a prostitute named Daisy in the show.
Furthermore, in the hour that Game of Thrones airs in the US, American traffic to Pornhub actually drops by almost 4 percent, according to the porn site.
But saddened GoT porn lovers may have to grab a tissue because HBO bosses are now reportedly threatening legal action over copyright.
"HBO is aware of the issue and is in the process of getting material taken down from Pornhub," a network spokesperson told The Sun.
Like Pornhub, Game of Thrones could itself be declared NSFW and then some, with its depictions of sex, rape, incest, and gruesome violence previously making global headlines.
Episode "Unbowed, Unbent, Unbroken," which aired on May 17 last year, saw shocked viewers witness the rape of one of the central characters, the under-18 Sansa Stark.
they botched the Sand Snakes and used sexual violence against Sansa for Theon's pain and character development? I'm so tired of it.

— Girl Fox Mulder (@GooeyBelle) May 19, 2015
There was no reason to do this. WHY: To motivate Sansa for revenge? Unnecessary. To motivate Theon for rebellion? Crass & unnecessary. #GoT

— Claire Rousseau (@ClaireRousseau) May 19, 2015