Moment of fatal Siberian apartment block collapse caught on dashcam (VIDEO)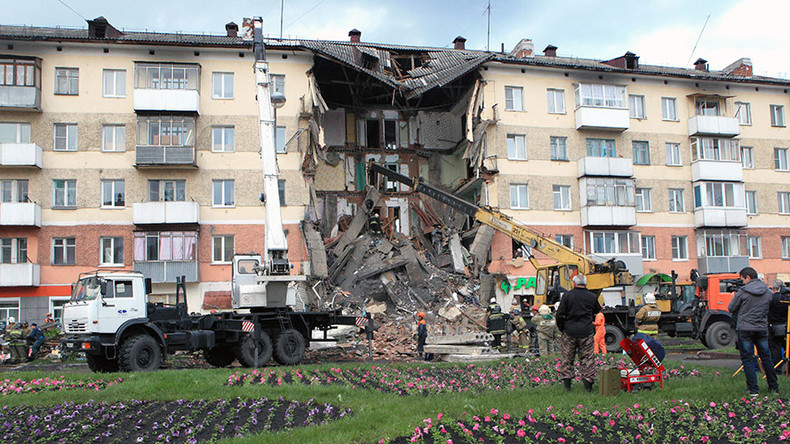 The shocking moment a section of a five-story apartment block in Siberia suddenly collapsed to the ground was captured by the dashcam of a vehicle parked nearby.
The collapse occurred on Tuesday in Mezhdurechensk, a city in Kemerovo Oblast, Russia, killing two people and injuring three.
Initial reports listed one fatality in the incident, but a further rescue operation uncovered the body of a second victim, according to an emergency service worker who reportedly spoke to RIA Novosti.
READ MORE: 1 dead, 3 injured in apartment block collapse in Siberia (PHOTOS)
"During the search and rescue operation, emergency services staff found a man's body," the source said, adding that the remains had yet to be identified and the cause of death established.
The building entrance and eight apartments were completely leveled in the collapse, which caused partial damage to a further eight apartments.
A vehicle fitted with a dashcam and parked directly opposite the building to capture the astonishing footage in the moments before, during and after the collapse.
Someone sitting inside the car, likely the driver, can be heard cursing in shock before exiting the vehicle and rushing towards the devastated building.
Several unconfirmed reports cite repair work on a ground floor supermarket as a possible cause of the collapse, however a criminal investigation into the incident is underway.