Search widened for Japanese boy missing in mountains abandoned by parents as punishment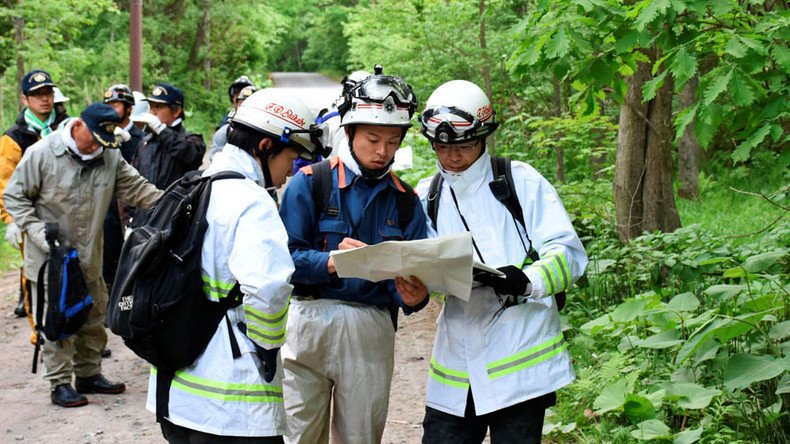 The search continues for a seven-year-old boy missing in the bear-infested mountains of Hokkaido, Japan after being abandoned by his parents as punishment. Some 180 rescuers are involved in the search for Yamato Tanooka.
After abandoning the boy as a form of punishment on Saturday, the parents returned to the site shortly afterwards to find he was no longer there, according to a police spokesperson.
The search for the young child continued into late Sunday with police searching thick forest, torches in hand and a helicopter overhead.
Mountain rescue teams and police widened their focus on Monday with sniffer dogs and horses brought in to help search the thick forest.
Police are considering filing neglect charges against the boy's parents, according to the Kyodo news agency.
The parents of the missing boy originally told police that Yamato went missing when the family was picking edible plants in the mountains of the Japanese island on Saturday.
The boy's father told TV Asahi that he lied to police when requesting a search as he felt guilty for causing an inconvenience.
"The parents left the boy in the mountains as a punishment," a police spokesperson said. "They said they went back to the site immediately but the boy was no longer there."
Hokkaido is the northernmost of Japan's main islands and home to the ussuri brown bear, also known as the black grizzly. According to the Japan Times, there have been 86 attacks by bears in Hokkaido on humans with 33 deaths since 1962.
In the US, Safe Haven laws permit children to be abandoned at firehouses, police stations and hospitals, in an effort to prevent unwanted children being dumped in dangerous places.
In Nebraska, an age-limit was not originally set on the law, leading to parents traveling to the state to abandon teenagers, according to USA Today.
You can share this story on social media: