Extreme selfie: Pilot takes snap from solar powered plane during globe circling voyage (PHOTOS)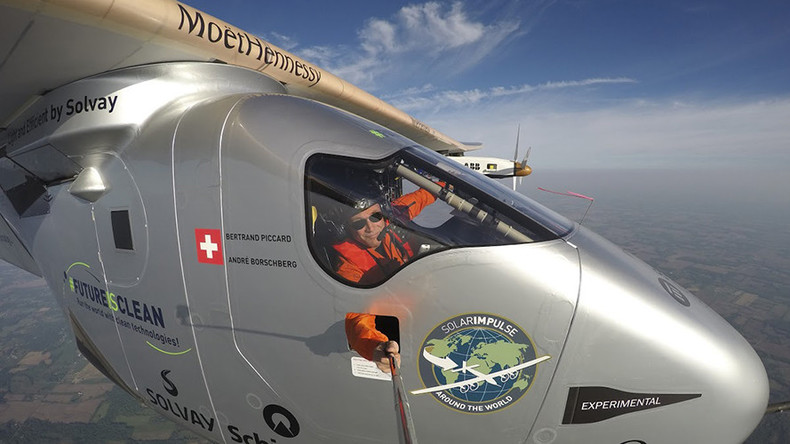 Solar Impulse pilot Bertrand Piccard took a moment during the latest leg of his journey around the world to grab his selfie stick and capture an awe-inspiring aerial view of himself and his surroundings as he approached Pennsylvania.
Swiss adventurer Piccard set off in a solar-powered plane with co-pilot Andre Borschberg from Abu Dhabi in March 2015 on a mission to raise awareness around the importance of renewable energy.
Solar Impulse 2 arrived in Lehigh Valley, Pennsylvania, Wednesday after a 17 hour journey from Dayton, Ohio.
The pair is expected to complete the world solar flight, which they have been documenting online, this summer in Abu Dhabi.
Piccard, who comes from a dynasty of explorers, has been making the most of his sky high view and took another impressive selfie during an earlier leg above Nanjing in China.
The adventurers resumed their circumnavigation in April this year after damage to the plane's batteries put it out of action for 10 months.
They are now preparing for their 14th and last American leg - a flyover of the Statue of Liberty and a landing at JFK before setting across the Atlantic.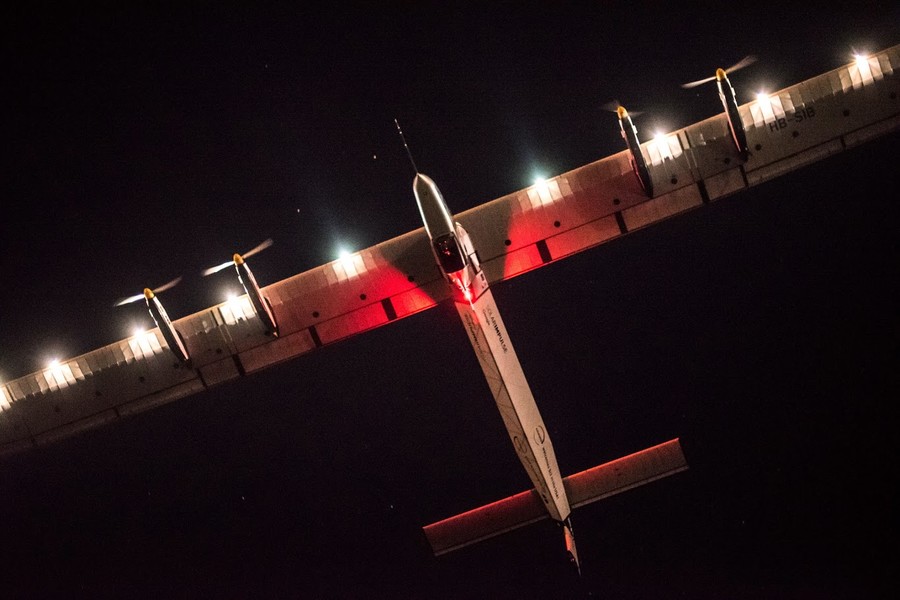 The zero fuel airplane can fly day and night thanks to solar energy stored in the batteries on the aircraft