Giant 3D printer shaped Dubai's 'Office of the Future' in less than three weeks (PHOTOS)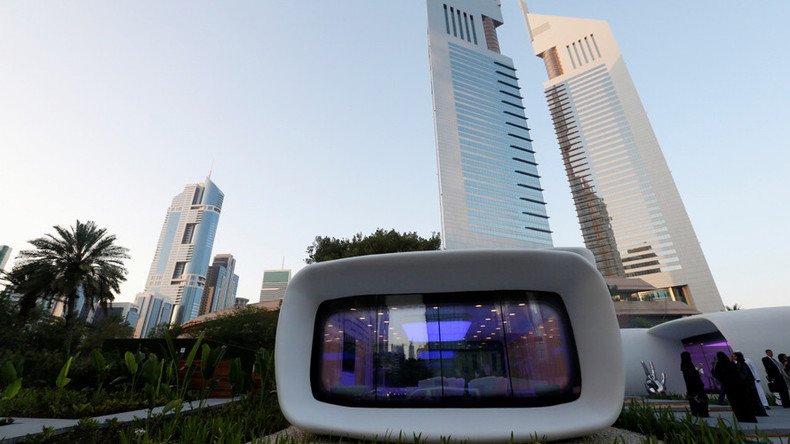 The City of Gold has turned to printing for its latest showpiece building, using a giant industrial 3D printer to construct a futuristic office space in just 17 days.
Oil wealth in the United Arab Emirates means no expense has been spared in constructing the ultramodern cityscape, which has popped up in the Dubai desert since the 1970s.
However, government officials suggest the "world first" development in the Persian Gulf shows how 3D printing technology can usher in an era of lower cost and faster delivery construction.
Dubbed the 'Office of the Future,' the TV-shaped space was built – or should we say, printed – using a special mixture of cement, according to a government statement.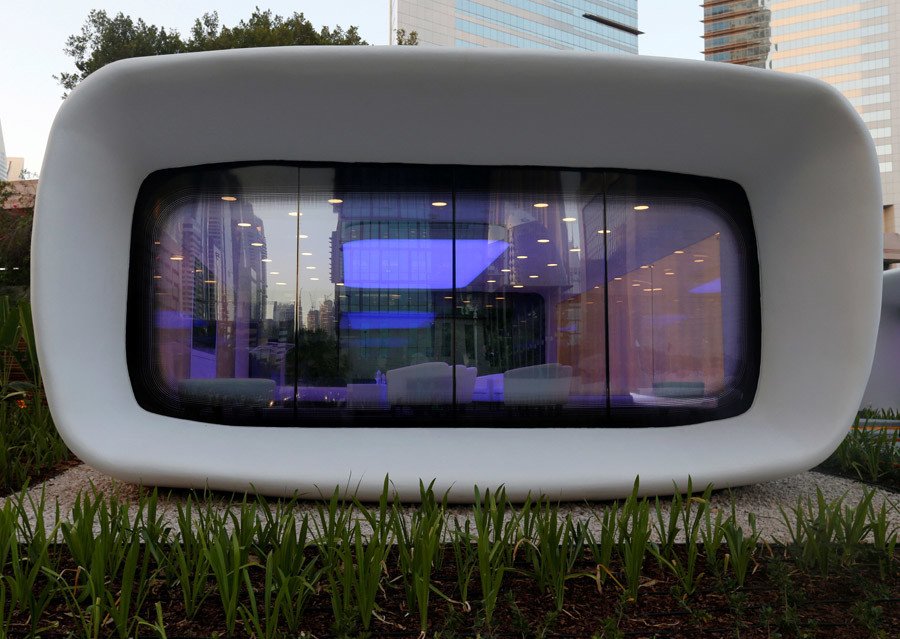 Erected in just over two weeks, the single-story, 250 square meter workplace will, rather fittingly, host the Dubai Future Foundation.
But the most amazing element of city's newfangled approach to architecture is that the large office was made using a massive printer measuring 20 feet high, 120 feet long and 40 feet wide.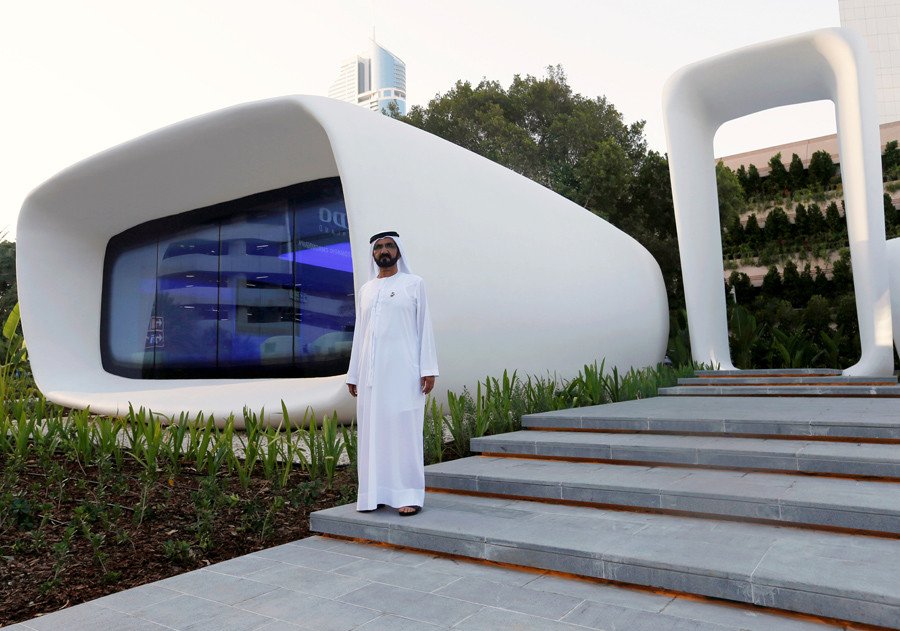 Advanced computer-aided design programs were used in the construction, while materials were sent to both China and UK for safety testing.
"This is an experience we present to the world on implementing future technology in our lives, and it represents a new milestone for the UAE as a global leader in strategic achievements," said Sheikh Ahmed bin Mohammed bin Rashid Al Maktoum, opening the structure alongside the Crown Prince of Dubai.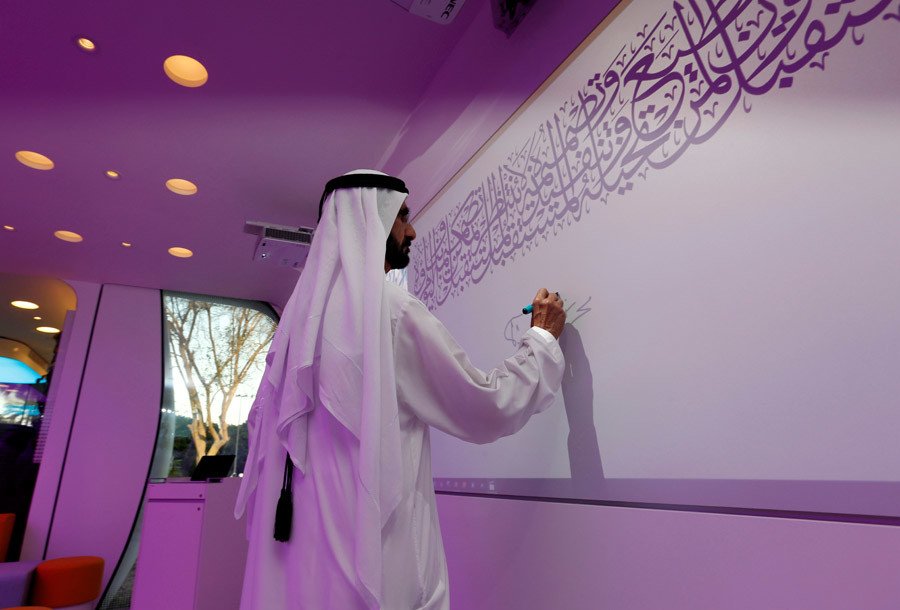 He added that the project should act as a case study for the real-world application of 3D printing.
The creation was part of Dubai's 3D Printing Strategy, which will see the city roll out further new-age projects based in medicine and construction.
You can share this story on social media: