Hooliganism proves US sports fans have finally embraced soccer (VIDEO)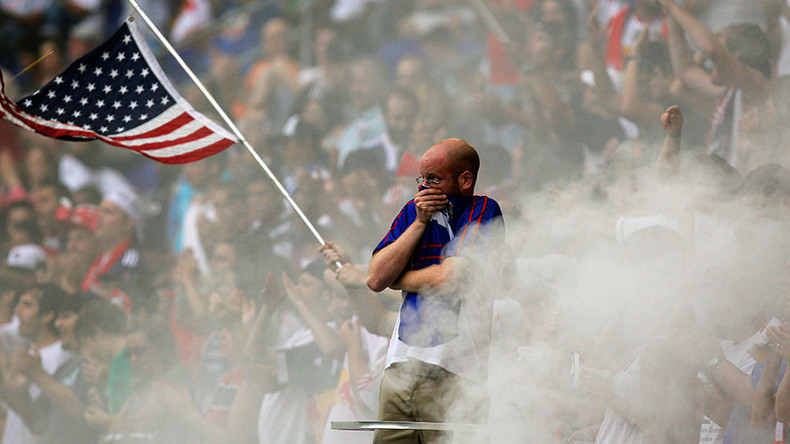 Soccer hooliganism reared its ugly head at a meeting between US rivals the New York Red Bulls and New York City FC when fans clashed ahead of a game on May 21st.
In scenes reminiscent of the clashes seen between fans in the UK, police had to intervene as tensions between rival fans led to fighting and objects being thrown outside of Yankee Stadium, which New York City FC shares with the Yankees baseball team.
New York Red Bulls fans are also reported to have ripped up and spat on New York City FC flags ahead of the game.
Two arrests were made according to the NY Daily News, one fan from each side.
The New York Red Bulls defeated New York City FC 7-0. English footballer Frank Lampard was booed when he came on as a substitute for City FC because fans had learned earlier this week that he earns $6 million per year – almost one third of the entire squad's earnings.
It's not the first time violence has broken out between the rival fans. In August, ahead of the "Hudson River Derby," they clashed outside a bar ahead of the game.