Defiant smoker attacks security guard with her breast assets (VIDEO)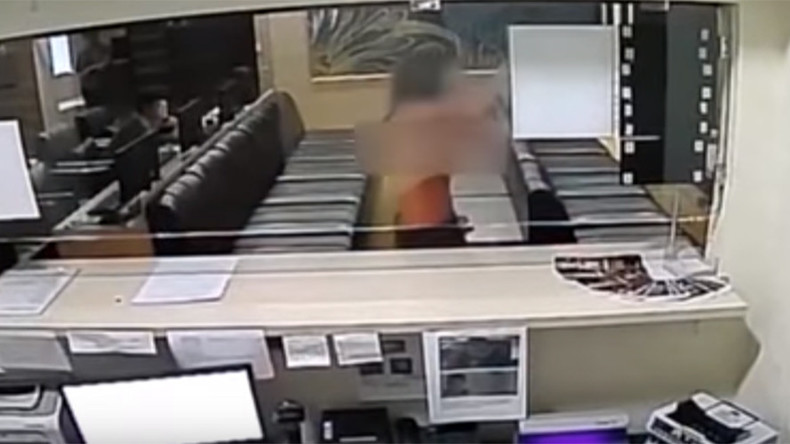 A determined smoker in Kazakhstan attempted to use her body as a weapon when she was removed from a betting shop for lighting up a cigarette in a prohibited area.
Intent on placing a bet, the woman took off her top and challenged the guard to touch her.
The woman in Almaty must have had a good tip and little time to spare when she entered the betting shop earlier this month.
A security guard quickly asked her to leave as she started breaking Kazakhstan's anti-smoking law, reports the Daily Star.
After she refused, he picked her up and carried her out like a sack of potatoes, all before she could place that important bet.
Five minutes later, the woman returned with a cup of water which she threw at the guard.
Perhaps inspired by Femen, she removed her top and, according to the Daily Star, yelled: "Now try to lay your hands on me, I'll see you in court if you do!"
Her command fell on deaf ears though, with the guard pushing her out as he handed her back her top.
Despite the bizarreness of the situation, the one guy sitting in the betting shop didn't seem too bothered, enthralled perhaps by the latest bandy match, a popular sport in Kazakhstan similar to hockey that uses a ball instead of a puck.
The incident most likely happened in Kapchagai in Almaty, one of two areas in the country where gambling is legal. Along with the casinos of Borovoe, the areas bring a touch of the Las Vegas strip to the steppe. Online gambling is prohibited in the country.