Killing Nemo: Hype over Disney sequel could damage exotic fish populations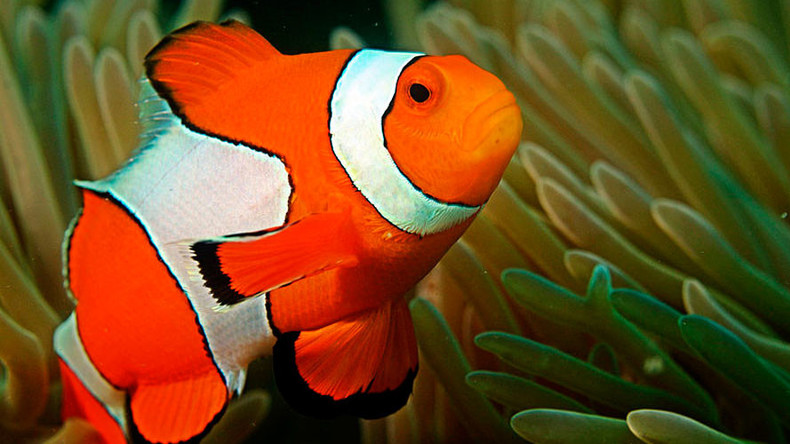 The future of exotic fish is murky after Australian researchers warned the Pixar sequel "Finding Dory" could have a dangerous impact on colorful species throughout the Great Barrier Reef and around the world.
Conservationists from the University of Queensland and Flinders University set up the Saving Nemo Conservation Fund over a decade ago, named after the famous clownfish who searches the oceans for his missing son.
"Finding Nemo," which was released in 2003, led to the widespread popularity of the orange-and-white-striped clownfish in pet shops, contributing to a significant threat of the population.
With "Finding Dory" due for release in June, researchers are concerned about a similar pattern with the blue tang fish, which can be found in reefs of Japan, East Africa, Samoa, and New Caledonia.
READ MORE: Gills and pills: Fish testing positive for cocaine, anti-depressants
Coordinator for the Saving Nemo project, Carmen da Silva, warned that reef fish populations are already at risk because of rising sea temperatures and global warming, according to the Guardian.
"What most people don't realize is that about 90 percent of marine fish found in aquarium shops come from the wild," she said. "Reef fish populations are already struggling due to warmer sea temperatures and ocean acidification caused by global warming. The last thing they need is to be plucked off reefs."
Animal welfare activists criticized the trend of buying exotic fish following the popularity of the first film.
Disney responded to the clownfish frenzy following the success of "Finding Nemo" by urging pet owners to be "prepared for the responsibility" of purchasing exotic fish after a number of children flushed them down the toilet, mirroring Nemo's escape from a claustrophobic tank in a dentist's office.
Contrary to wide beliefs, flushed fish die before reaching the sewers, either from trauma or being exposure to fresh water.
The Saving Nemo Fund is also aiming to catch the attention of Ellen DeGeneres who plays the voice of Dory's character through social media with the hashtag #fishkiss4nemo.
Organizers have been breeding clownfish in special nurseries since 2005 in a bid to protect populations, but are still concerned about the impact "Finding Dory" will have on the blue tang.
Biologists in Florida have attempted create a similar breeding space for the blue fish ahead of the film's release but success has been difficult, according to a report by Hakai Magazine.