Dancing diplomacy: Russian Foreign Ministry spokeswoman wows ASEAN with fiery folk dance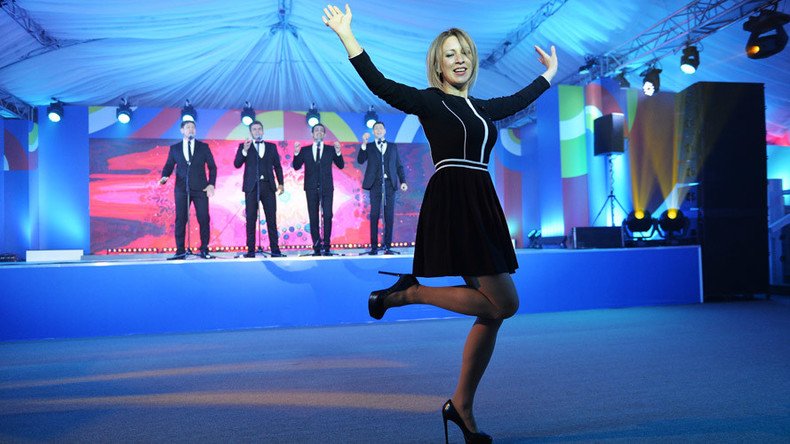 Dozens of dignitaries at the Russia-ASEAN summit in Sochi have been left open-mouthed and awed, after Russian Foreign Ministry spokesperson Maria Zakharova performed a full-blooded rendition of the traditional Kalinka dance.
Zakharova got the idea 24 hours earlier, when she was passing a rehearsing orchestra in one of the tents.
"I made an off-hand comment to bystanders that I could do a dance myself. So, I had to keep my word," she said.
Still, few expected her to follow through on the promise, so there was surprise when Zakharova took to a vast empty stage to the accompaniment of a full orchestra to perform a version of the iconic Russian folk dance, with hundreds of journalists in attendance.
When the performance was complete, the audience burst into loud applause.
Zakharova is the Russian ministry's first-ever female spokesperson, and has become well-known for eschewing diplomatic niceties for plain-spoken rhetoric.
You can share this story on social media: