Epic Earth: ISS astronauts snap serene city views & natural wonders (PHOTOS, VIDEO)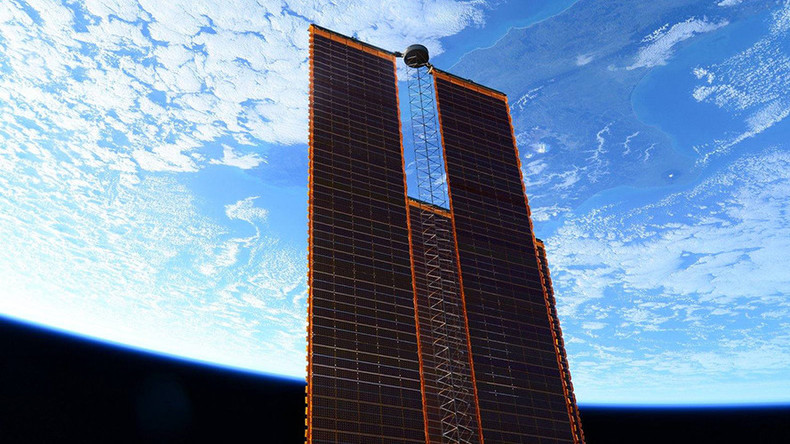 A six-man International Space Station team moving faster than a speeding bullet has been sharing some extraordinary photos of our multi-colored planet.
Expedition 46/47 has been in outer space since December 2015 and half of the crew are set to return to Earth in June. While the crew have been focusing their efforts on studying the strain of space travel on the human body, they have also taken the time to photograph their god-like perspective of the world.
READ MORE: NASA to invest in habitat & deep sleep chamber for Mars astronauts

The ISS is fitted with several high powered HDEV cameras encased in special covering so they are not destroyed by radiation in space.
The cameras are set at different angles, enabling ISS astronauts to photograph various landmarks and natural wonders as they orbit from a height of 400km.
As expected, the results are out of this world, with tranquil images of bustling cities belying their massive populations and majestic views of azure coral reefs.
Cities from space
In recent days NASA flight commander Timothy Kopra has been training the ISS lenses on some densely inhabited areas, including Saudi Arabia's Riyadh, which has a population of more than 4 million people.
His photos depict many well-known cities lit up at night, alongside a bird's eye view of Manhattan.
READ MORE: Invisible maelstrom: NASA flies spacecraft through magnetic explosions above Earth (VIDEO)

One incredible picture by the Texas native also shows how modern day Egypt has grown up around the ancient pyramids.
Meanwhile, his NASA colleague Jeff Williams has appears to have been more interested in natural wonders, like the coral reefs of the Indian Ocean, Iranian salt domes and the red sand dunes of Oman.
Williams' snaps also include the Irrawaddy Delta in southern Burma.
One particularly striking image is of the patchwork farmland of Europe and shows an array of colourful fields near the city of Szombathely, Hungary.
READ MORE: Astronaut Peake to battle cosmic chaffing for 4h, running 'alongside' London marathon on ISS (VIDEO)