Eurovision Song Contest funded by TV license fee system that criminalizes poor people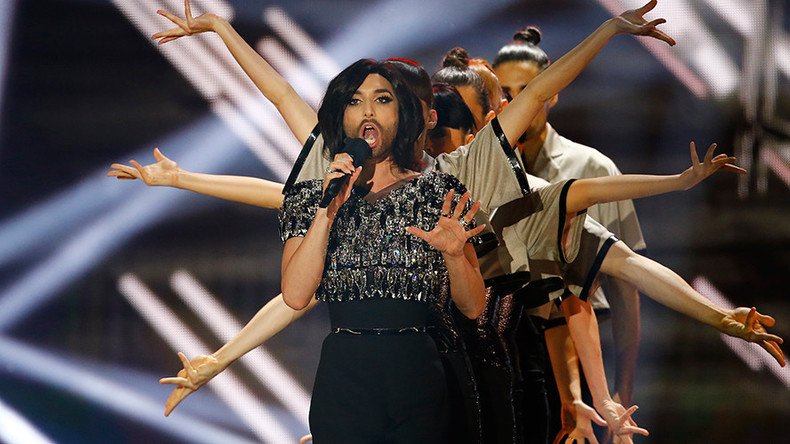 Millions of people around the world tuned into the Eurovision Song Contest final on Saturday night, largely oblivious that it is funded through an old-fashioned license fee system that throws poor people in jail when they don't pay up.
The outdated BBC license fee of £145.50, which is confusingly applicable to people who do not even own televisions, goes towards 'quality' broadcasts such as the Eurovision which can cost up to £30 million to host.
And even if you don't win (which the UK almost never does), fee payers will still fork out £310,000 to send disappointing entries to places such as Azerbaijan.
#Eurovision fun fact: the BBC paid £310,000 for the entry into the Eurovision Song Contest in 2012. Worth it?!

— Alli Jackson (@allijjackson) May 12, 2016
Dozens of 'criminals' every year who don't or can't pay are incarcerated alongside murderers and thieves for up to three months, according to the White Pages, a document detailing plans to keep the BBC relevant and funded into the future.
Efforts to "decriminalize" the system have been delayed until next year, but in the meantime, the UK government hopes a law will give the BBC access to data on private TV services such as Sky and Virgin to smoke out those who refuse to pay for Conchita Wurst to belt out her winning tune.
Over 150,000 people were convicted in the same year for a TV license offense and given a fine of up to £1,000.
Those British subjects not blessed with centuries of family wealth can find it difficult to pay their fee as it marks a significant proportion of their income.
Across the sea in Ireland, a comedian and TV star went to court and refused to pay his fee as an act of defiance against his national broadcaster's content.
The charges were eventually dropped when an unknown person paid it on his behalf.
The Italian government added a monthly fee to electricity bills to cover the TV license fee, in an effort to reduce the number of people choosing not to pay the fee from 30.5 tp 5 percent.
The move brings them closer to Germany's model where the fee is included in a monthly household charge regardless of equipment owned, leaving the country with an estimated one percent of people somehow still managing to avoid paying.
Unlike the US where no TV license is required, most EU countries are subject to the outdated charge, meaning it is a criminal offense not to fund the Eurovision, even if you think it's total rubbish.
If you win the competition, your TV license might end up paying for your country to host the event at a cost of up to £30 million.
Then again, with BBC programs like Sherlock, perhaps it is worth the money.
You can share this story on social media: