Storm chaser captures stunning 360 degree video of devastating tornado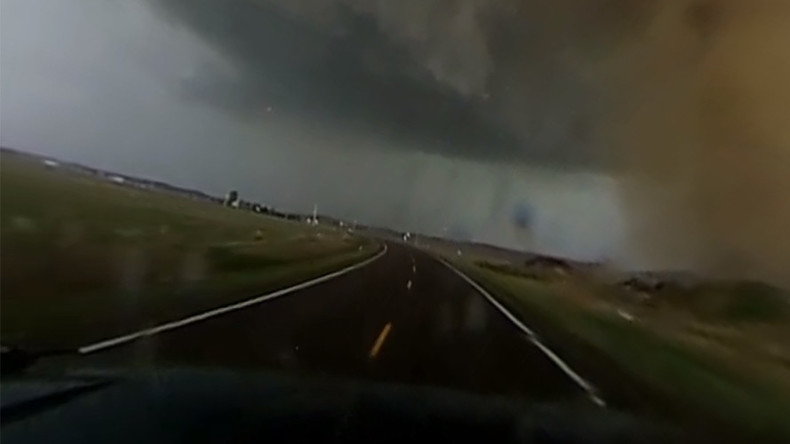 Thrill seekers managed to capture an unbelievable 360 degree video of one of the tornadoes that swept across the state of Colorado over the weekend.
"Extreme storm chaser" Reed Timmer posted the seven minute video to his Facebook page. He said that he had filmed the large tornado as it formed about 100 miles east of Denver, just north of Wray, Colorado.
WATCH MORE: Monstrous wall clouds crawl across the sky as storm creeps up on Colorado residents (PHOTOS, VIDEOS)
Timmer, famous for his work with Discovery Channel's Storm Chasers, shot the video using 360fly recording equipment attached to the roof of his SUV. The new recording technology offers the ability to move the camera to see the fast-moving twister from the base of the tornado to the dark storm clouds above.
As the weather front deteriorated, observers reported that the storm traveled about 10 miles on the ground, leaving a path of destruction. At least five people were injured after four tornadoes touched down in Yuma County, Colorado, at around 6:00pm on Saturday.
MORE in 360: Experience WWII victory celebrations in RT's unique panoramic videos