Mile-high magic: Skydivers play Harry Potter game Quidditch while plummeting to Earth (VIDEO)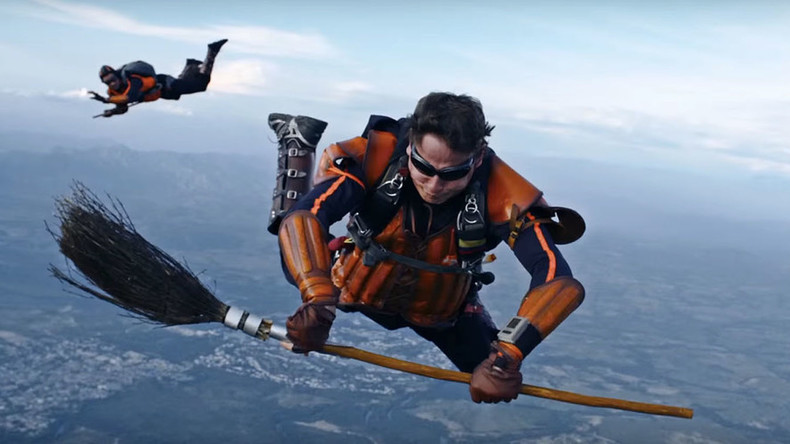 A team of skydivers have realized the ultimate Harry Potter fan fantasy by playing a game of the flying wizard sport, Quidditch, mid-air before tumbling to land with their broomsticks.
The Colombian skydivers showed the wizarding world that mere muggles can also play Quidditch in astounding fashion as they dropped from around 14,000 feet with broomsticks, a quaffle and goals in tow.
The video shows the players compete in true Harry Potter style, knocking against one another in full force while attempting to score.
One of the players goes on to score, spectacularly sending the quaffle through the goal hoop.
The video is actually part of a clever advertising campaign for Colombian communications company ETB and has been a viral hit with Harry Potter fans.
It appears even the series' author JK Rowling is impressed at the sky-high players' Quidditch skills, retweeting the daring footage.
You can share this story on social media: