U-S-A! Bald eagle snatches fish off the line from Canadian angler (VIDEO)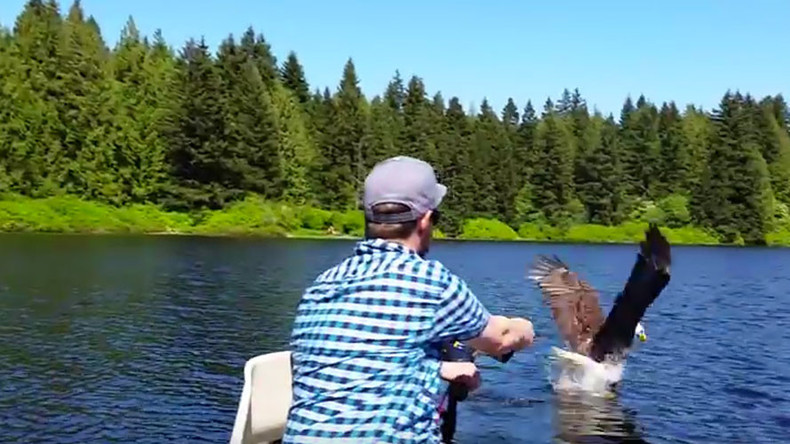 Canada beware the US is coming for you – and Trump isn't even in the White House yet. A bald eagle, either holidaying or seeking exile, swooped in and took the food right off this fisherman's line, possibly a sign of things to come.
Give a man to fish and you feed him for a day; teach a man to fish and an American eagle will steal his food.
The incident, reported to have taken place in Canada, must have occurred on a day when Whole Foods was closed, forcing the US' lazy but determined national bird to skip a step in hunting and let the fisherman do the hard work. We can only hope Canada has plenty more fish in the lake for him.
This isn't the first time an eagle has snatched a fish off a hard working human, even going so far as to perpetrate the crime against its own US brethren.
Despite its connection with the US, the bald eagle is found throughout most of Canada and even in some parts of Mexico. Despite the intensity of their attack, they actually spend most of their days sitting quite boringly in a tree, waiting for an opportunity to show off.
Bald eagles are listed as a threatened species in most of the US and are said to be very good judges of character.