Itsy-bitsy fighter jets: Aerial panorama of Khmeimim airbase operations (VIDEO)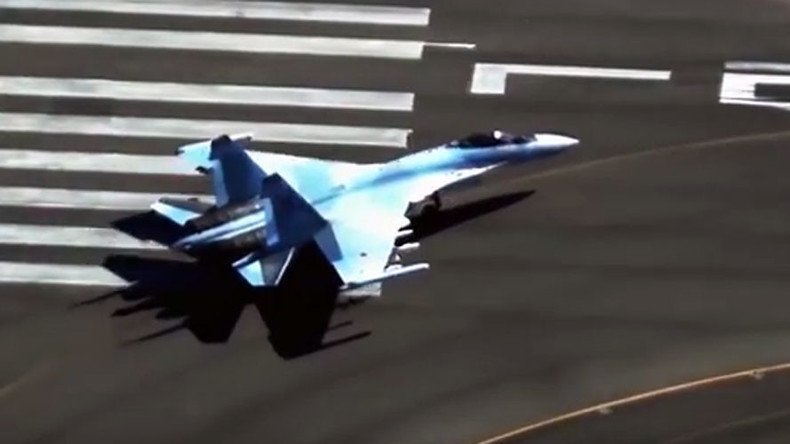 Get a bird's-eye view of Russia's Khmeimim airbase in Syria with the help of Defense Ministry surveillance drones. The high-res, military-grade optics create an almost tilt–shift photography effect, making the combat aircraft look like kids' toys.
Russian Air Force craft were deployed to Khmeimim airfield in Syria's Latakia province from September 2015 to eliminate Islamic State (IS, formerly ISIS/ISIL) militants, although most of the operational forces have now returned to Russia.
The remaining task force continues to hold enough operational potential to eliminate terrorist targets throughout Syrian territory, as well as to effectively protect the airbase itself.
The task force operating from Khmeimim consists of Sukhoi Su-25 ground attack aircraft, Sukhoi Su-35S multirole fighter jets, Sukhoi Su-34 and Su-24M tactical bombers, and Mil Mi-8 transport–attack helicopters.
Protection of the airbase, as well as support for Syrian troops in their assault operations against the terrorists, is ensured by Mi-24 'flying tank' helicopters, together with Mi-28N and Ka-52 assault helicopters.
The base is supplied by sea as part of the so-called "Syrian express" route, and by air using Ilyushin Il-76 military cargo planes and Tupolev Tu-154 transport jets.
You can share this story on social media: