Hungry, hungry hippo: Escaped circus animal roams free in Spanish city (VIDEO)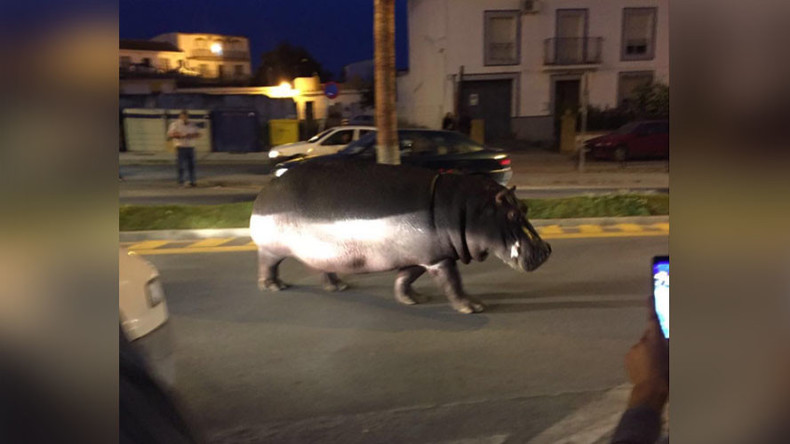 The courageous escape acts of captive animals have become viral gold - and the latest inspirational video comes from Spain where this hippopotamus took a break from entertaining humans against his will by strolling through the town of Palos de la Frontera Wednesday.
Famous for being the port from where Christopher Columbus set sail to conquer the New World with European colonialism, the hippo did a bit of sightseeing before it was dragged back to its cage by circus staff and local police officers.
It is unclear how the behemoth escaped the circus, according to The Olive Press, particularly without a nimble pair of raptor claws.
Hippos are considered more dangerous to humans than lions or tigers, but that didn't stop locals getting a pic of the animal.
No word on the name of the circus he escaped from or its animal rights record, but hopefully this hefty creature got something to eat.