Biker ditches motorcycle mid-traffic to catch bag snatcher (VIDEO)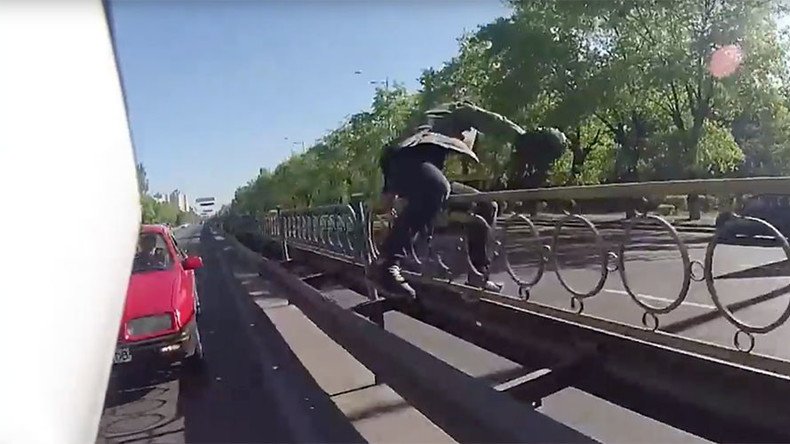 Watch this motorcyclist jump off his bike mid-traffic to run after a robber, who stole a bag from a passer-by. Although the biker couldn't catch the perpetrator, he managed to recover the bag and return it to the owner, a middle-aged woman, who gave him a hearty kiss in return.
This video from Kiev, published last week, is making the rounds online, with some praising the motorcyclist as a hero, while others question the video's authenticity.
Internet users claim to have found the alleged robber's profile on social media VKontakte, although the account has since been deleted.
READ MORE: Zombie biker! Sleeping man rides moped through streets of Thailand (VIDEO)
The motorcyclist's identity has also been revealed in one of the comments as Vyacheslav Verkhogliad from Kiev, Ukraine.
You can share this story on social media: