Life imitates art: Caravaggio masterpieces come alive in spectacular display (VIDEO)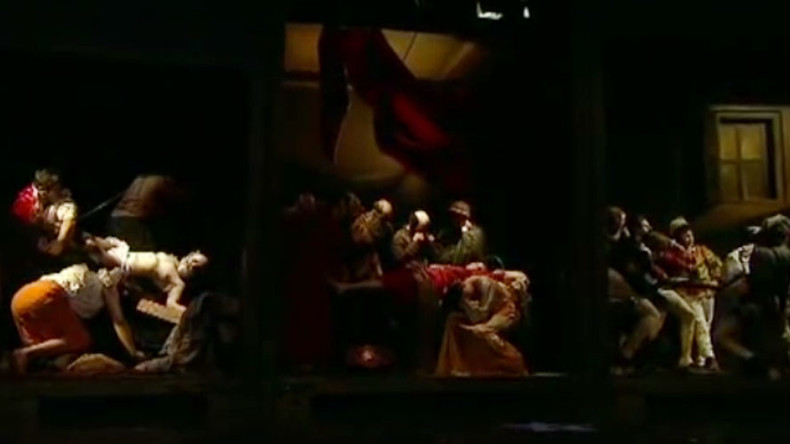 Iconic works by the Italian Baroque master Caravaggio have been literally brought to life in an astounding stage recreation on Italia's Got Talent TV show.
The performance, comprised 23 actors ranging from 13 to 61 years old, wowed judges with three re-enactments of iconic Caravaggio paintings from the early 1600s.
The incredible recreation was the brainchild of literature student Angelo, who hails from the southern Italian region of Basilicata, which has a tradition of 'living paintings'.
Angelo explained to the judges that he drew inspiration for the act from his hometown's annual festival, which began in the 1920s, showcasing this 'human art', The Local reports.
Angelo and his performers from Avigliano spectacularly recreated Caravaggio's religious works The Crucifixion of St Peter, The Calling of Saint Matthew and The Death of the Virgin with appropriate costumes, makeup and lightening.
The lighting was particularly crucial to perfecting the replicas as it evocatively captured a technique defined by Caravaggio - chiaroscuro, the contrasting areas of light and shadow.
The act was given a well-deserved standing ovation by the four-judge panel and four 'yes' votes, bringing it through to the next round of the competition.