Car crash propels cops in duty 4x4 into triple flip (VIDEO)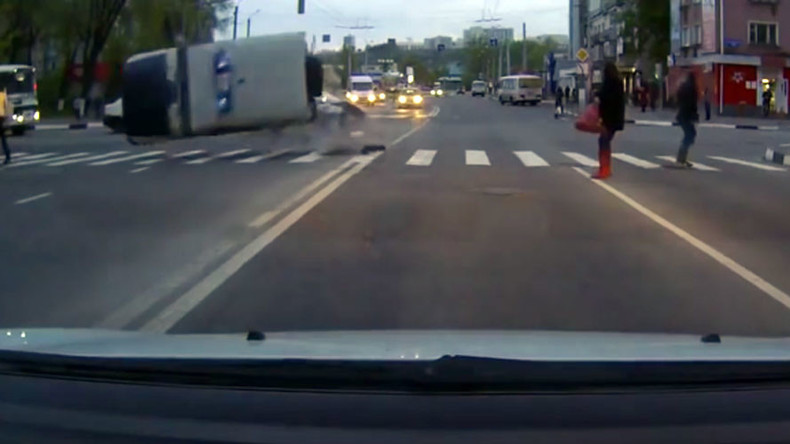 Two police officers were hospitalized in Russia's southern city of Belgorod after a car crashed into their patrol vehicle, failing to let them pass at a busy intersection.
A video showing a cinematographic stunt made it online on April 26. It shows a Kia Rio ramming into the side of a moving police wagon at an intersection at full speed, sending the cops into a triple flip.
The crash occurred in the southern Russian city of Belgorod when the Kia driver failed to realize the police wouldn't stop for a red light, according to local news website vbelgorode.com.
The police car was on duty with signal lights flashing to alert other drivers that it had priority on the road.
READ MORE: Hitting the skids: Watch all these drivers fail to take turn on icy road in Russia (VIDEO)
"As a result of the accident, two members of the patrol service were hospitalized with various degrees of injuries," the regional Ministry of Internal Affairs said in a statement.
It also confirmed that the officers had been responding to an emergency call.