Single Bronze Age 'king' responsible for half of western European men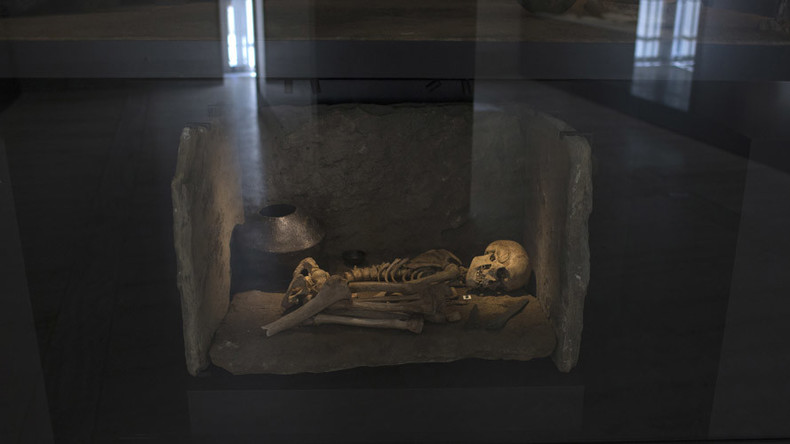 It's good to be the king. One man, thought to be a monarch, used his potent baby batter to change the course of history four thousand years ago, after scientists discovered a genetic link to half of all men with western European heritage living today.
Researchers from the Wellcome Trust Sanger Institute don't know who it was or where exactly he lived, but they believe advancements in metallurgy, war, and wheel technology created a boom of elite nobles who partially 'purified' humanity's bloodline, according to a study published in Nature Genetics this week.
Looking at the Y chromosome, which is only passed from father to son, 1,200 men from 26 populations helped scientists trace back four millennia of mutations to a single ancestor.
"Wheeled transport, metal working, and organized warfare are all candidate explanations that can now be investigated further," Dr Chris Tyler-Smith told The Telegraph.
Coming out of the Stone Age, the chieftain and his descendants controlled the population and reproduction through a new hierarchical system of powerful elites which, much like his bloodline, continues to this day.
The study also proved that all of us, no matter what race, nationality, or religion, are cousins from Africa, as 100 percent of the men tested descend from just one man who lived 190,000 years ago, more than a centamillennium before humanoids left Africa to explore the planet.
Given his need to attract a lot of females, we suspect he looked something like this.
Could this mean a merging of the #AllLivesMatter and #BlackLivesMatter movements?
There are a few modern examples of men trying to reproduce their ancestor's success.
King Abumbi II from Cameroon inherited his father's 72 wives when he died in 1968 and today has close to 100 spouses and 500 children. Busy man.
Genghis Khan was another notorious mass impregnater with an estimated one to two thousand children. Today, eight percent of those living in his former empire are thought to have a little bit of Khan in their DNA.
Sperm donors have contributed an untold number of children to the planet, including one man who claims he helped create 150 children, thanks to a US law that doesn't limit the frequency of donations.
The law does require that you tell people who the sperm belongs to, which is why Dr Cecil Jacobson ended up in prison and lost his license after he slipped his own little swimmers into what is thought to be dozens of women at his clinic in Utah.
And in a case of dumb luck, versus intentional breeding, 18th century Russian peasant Feodor Vassilyev fathered 87 children, including 22 sets of twins. To her credit, his first wife gave birth to 69 of them - and they're both in the Guinness Book of Records.