Spare the child: Spanking linked to aggression & mental health problems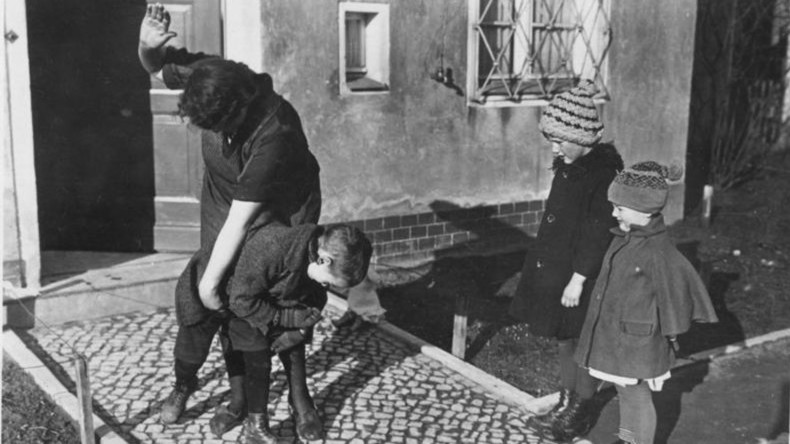 State-sanctioned child abuse known as spanking upholds the old saying "violence begets violence", according to a new US report which found increased instances of defiance, aggression, disruptive behavior, mental health problems, and cognitive difficulties.
Reviewing more than 100 studies from the past 50 years with data from more than 160,000 children, researchers from the University of Texas at Austin and the University of Michigan found the widely-accepted practice fails to achieve the goal of immediate or long-term behavioral compliance.
"The upshot of the study is that spanking increases the likelihood of a wide variety of undesired outcomes for children. Spanking thus does the opposite of what parents usually want it to do," Elizabeth Gershoff, one of the authors, said in a press release.
Four out of five parents worldwide abuse their child through spanking as a means of discipline, according to a UNICEF report, despite no clear evidence that it has a positive effect other than the "My parents beat me and I turned out fine" mentality.
Published in this month's Journal of Family Psychology, the study found that adults who were spanked as children were more likely to exhibit anti-social behavior and have mental health problems including lower self-esteem.
They were also more likely to spank their own children, perpetuating the problem across multiple generations.
Gershoff said she hopes the study will prompt parents to try different ways to discipline their children which do not involve physical punishment.
"Most parents want what's best for their children, and would not choose to unnecessarily expose their children to any degree of harm or negative influence," she said.
The American Academy of Pediatrics (AAP) also advise against spanking, instead telling parents to teach their children through natural consequences.
For instance, if they throw a toy against a wall repeatedly, let them do it until the toy breaks.
They'll soon learn that if the toy breaks, they can't play with it anymore, at which point they'll probably hassle you to buy a new one.
The APP also advise parents not to lose their cool around children as they will mimic their parents behavior and return the favor in an outburst. Easier said than done.
Spanking is illegal under corporal punishment laws in 50 countries. In the US, it is legal in all states at home and in 19 states in schools.