Hyper pony shows off moves outside Bolshoi Theater in Moscow (VIDEO)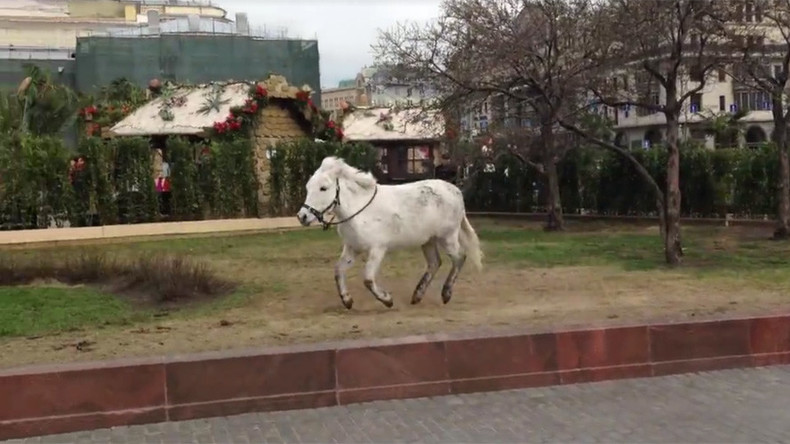 The Bolshoi Theater is known for its world-renowned ballet, but the dancers had a bit of competition when an excitable pony decided to show off his moves outside the building, as his costumed owner tried to rein him in.
The little horse demonstrated some rather unconventional choreography as he danced in front of the Bolshoi, running and kicking his back legs into the air – and giving those traditional pliés and pirouettes a run for their money.
But perhaps the most amusing part of the entire video, posted by prominent ballet dancer Aleksey Loparevich on Tuesday, was watching as confused onlookers tried to comprehend why a pony was running wild in the middle of Moscow – and that the person trying to capture him was dressed in costume.
Although his efforts were commendable, it's safe to say that the pony's performance won't be winning him a place on the grand Bolshoi stage anytime soon.
You can share this story on social media: