Rubber duck 'streaker' gate-splashes Olympic swim trials in Russia (VIDEO)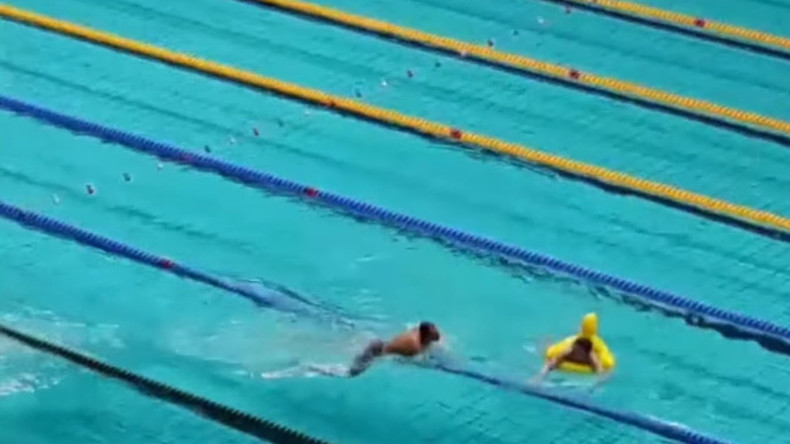 A man wearing an inflatable rubber ducky inner tube made a splash at Russia's Swimming Championships on Friday, when he dove into the pool seconds before a race.
Competitors were readying themselves for the Men's 50 meter Freestyle final when the male streaker, or should we say "floater," jumped in for a surprise paddle.
The incident, which took place during the nation's Olympic trials, was caught on camera by a member of the crowd, with the video clip showing a man dressed in a yellow inflatable ring literally bathing in his 30 seconds of fame.
Clearly ecstatic at his chance to take a dip in the Olympic-sized swimming pool, the prankster waves to the crowd as he tries to complete a length.
The bizarre disruption did not last long, however, as two nearby swimmers waded into the water to reel the man back to poolside.
Olympic bronze medalist Vladimir Morozov from Volgograd eventually won the freestyle event, beating Andrey Grechin to take first place.