Daredevil Bolivian women scale mountaintops in traditional dress (PHOTOS, VIDEO)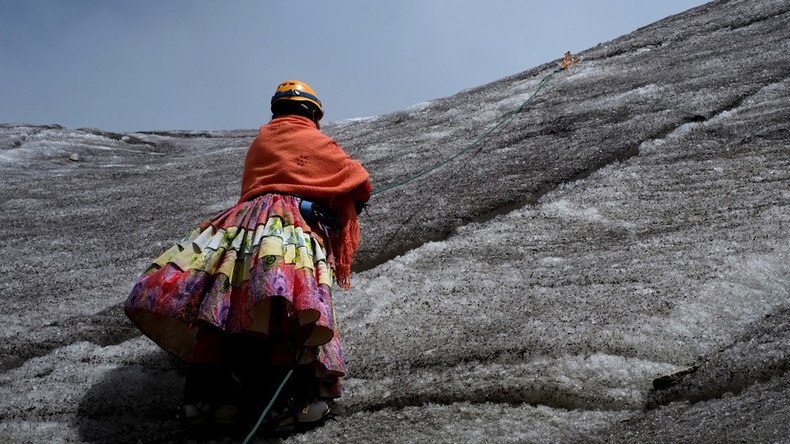 A group of indigenous Aymara women are pushing themselves to the limit by climbing some of the highest mountains in South America – all while wearing traditional cholita paceñas dress.
During each expedition, the Bolivian women wear layered colorful dresses, Andean "aguayo" shawls and knitted cardigans. The only items marking them out as mountaineers are the essential equipment needed for climbing – boots, goggles and helmets.
Normally, the women would have been left to watch as their mountain guide husbands brave near-vertical cliff faces and extremely icy conditions.
However, in an incredible show of "girl power", a team of about 15 Aymara women have set themselves the task of seeing the views from above for themselves.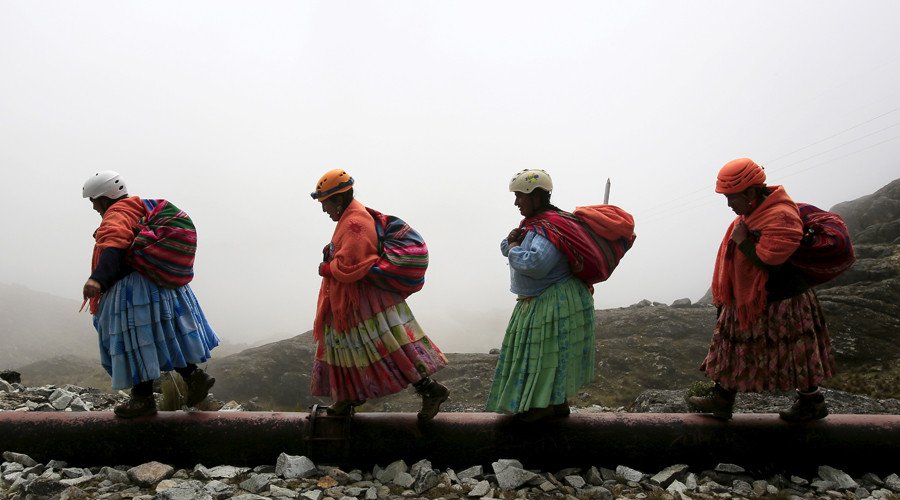 According to Reuters, the climbers are aged between 42 and 50, whose only experience in climbing has come in the form of cooking and cleaning for mountaineers at local base camps.
READ MORE: Congo Dandies: 'I could buy a piece of land, but bought a pair of shoes'

The mountains of Parinacota (6,348m), Pomarape (6,282m), Huayna Potosi (6,088m) and Illimani (6,438m) have already been successfully crossed off their list.
In January, the group walked for six hours through treacherous snowstorms to reach the towering peak of Mount Acotango.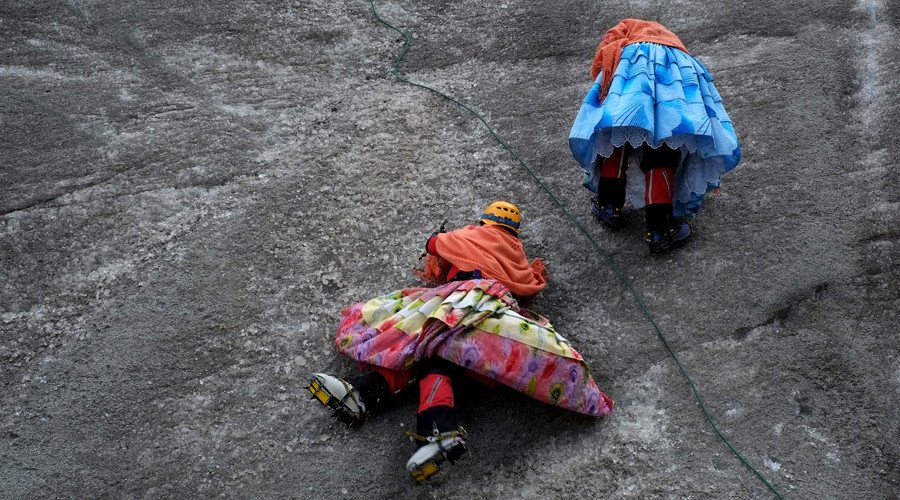 "We left at three in the morning and that time it had begun to snow," one of the women, Lidia Huayllas, told Bolivian newspaper La Razon.
"The conditions were extremely bad, but our intention was to go to Acotango."
Pictures from their incredible mountain adventures show the women conquering rocky outcrops.
In May, the group are expected to face their greatest challenge yet – Argentina's 6,962m Aconcagua – the highest mountain on the continent.
You can share this story on social media: