Chinese students gang up on teacher in violent classroom revolt (VIDEO)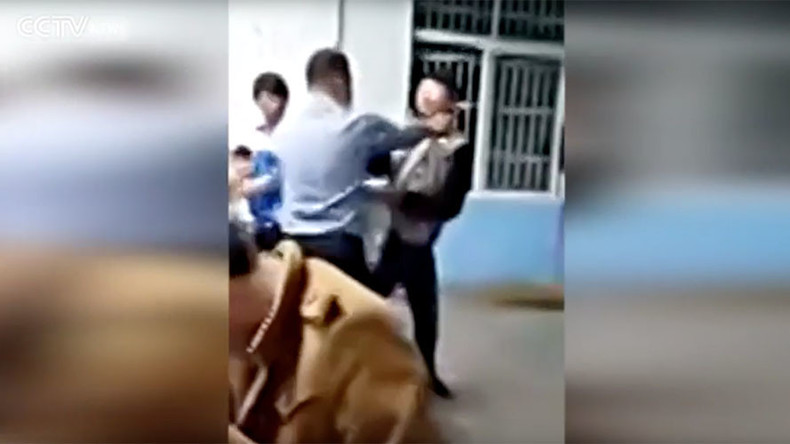 A teacher in China bore the brunt of a vicious classroom uprising after he tried to forcibly collect a student's exam paper in a shocking case of school violence caught on camera.
The Fanji High School teacher reportedly lost control of his class as he tried to collect test papers.
An all-out brawl erupted when the unidentified Mengcheng County educator grabbed a student who refused to hand in his script by the neck, according to CCTV News.
A video of the incident in east China shows the moment when the teacher-student argument broke into a violent free-for-all.
As the teacher appears to choke the disobedient pupil, other children become incensed at his angry reaction and chase him into a corner where they beat him wildly for several seconds.
As the male teacher tries to fight his way to safety, a number of punches and kicks are thrown in the scuffle.
The melee dies down on three occasions before the teacher escalates the situation again by mounting his own attack, striking a student in a cream jacket around the head.
The same boy can be seen lashing out with a large yellow school book. The camera clip cuts just as three students hit the teacher with a flurry of karate-like kicks.
Police are now investigating the incident, which was reported by CCTV in Beijing, while the principal of the school has been suspended.
You can share this story on social media: