Prince found dead in studio at 57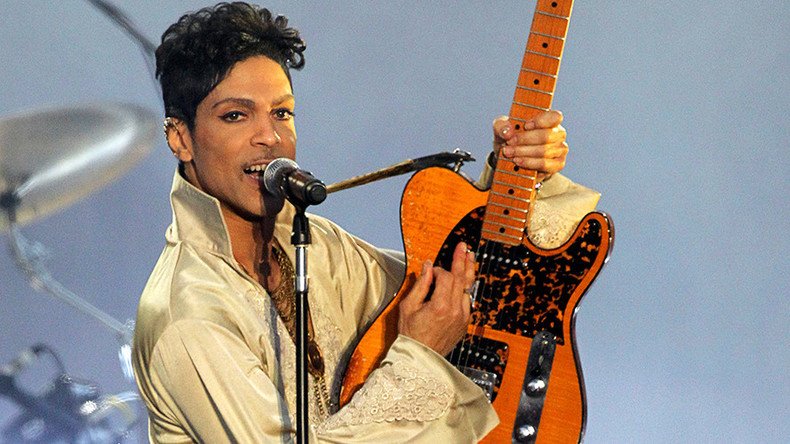 Legendary pop star Prince has been found dead at his studio in Minnesota, days after his private jet was forced to make an emergency landing due to the singer's ill health.
Minnesota police sparked speculation about the Purple Rain artist's passing, tweeting that it was investigating a death at his Paisley Park estate.
The sheriff's office later confirmed his death, saying the superstar was found unresponsive in an elevator at Paisley Park Studios in Chanhassen.
First responders attempted to revive the artist through CPR, but he was pronounced dead at 10:07 am local time.
Police are investigating the circumstance surrounding his death, but foul play is not suspected.
The 57 year old was hospitalized with flu in Illinois last Friday, after his plane made an unscheduled landing at Quad City International Airport. Prince had canceled two shows on April 7 in Atlanta prior to his treatment in Illinois.
Tributes have been pouring in across Twitter for the singer-songwriter - real name Prince Rogers Nelson - from well-known artists and musicians shocked at the sudden news.
Meanwhile, legislators at the Minnesota State Capitol held a moment's silence out of respect for the artist.
100 million records
Born in the city of Minneapolis to musician parents in 1958, Prince would go on to become one of the biggest artists in the world, selling more than 100 million records globally.

His first album "For You" was released in 1978. Just three years later, the 21-year-old was being compared to musical greats like Elvis Presley, with the New York Times hailing him as one of the most controversial but exceptional artists to hit the music scene.

"... [Prince] is the most controversial contemporary rock star precisely because he challenges sexual and racial stereotypes," the newspaper pronounced.
"And his music confounds racial categories by combining elements of white pop and rock with black dance rhythms."
A hugely prolific artist, the 57-year-old was performing right up until his death.
Throughout his career, he produced an astonishing 37 studio albums, including the eponymously named Prince, 1999, Purple Rain, Sign O The Times, and Batman.
Known for his flamboyant style, the artist famously changed his name to "The Love Symbol" in a 1993 contract dispute with his record label Warner, and even took to writing the world "slave" on his face.
This resulted in the media moniker "The Artist Formerly Known as Prince", although he later resumed his original title.
You can share this story on social media: