Loader Showdown: Rival builders clash with trucks in bizarre street battle (VIDEO)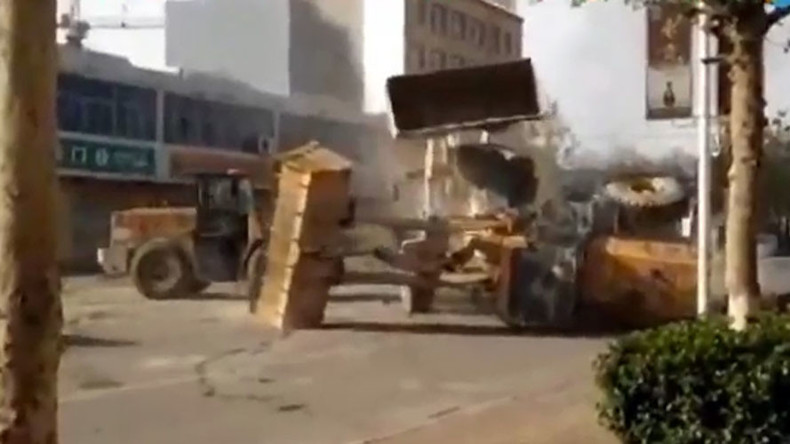 In what looks like a low-budget version of "Transformers" or a super-sized episode of "Robot Wars", workers from two rival construction companies in China were captured battling front loaders in the middle of the street.
It started with two of the giant trucks ramming into each other with their buckets, before a third vehicle joins in, as passing traffic tries to maneuver around the bedlam.
As a fourth machine joins the impromptu battle, one of the original loaders tips over with the driver left to scurry away from the fallen beast.
Two more heavy vehicles join in as the dust cloud grows, one of which tries to get the fallen machine back onto its wheels.
The battle royale took place in Xingtang county in Hebei province on Saturday, according to the South China Morning Post, with the men refusing to stop until the police arrived.
It's understood the workers involved were competing for a building contract in the area and with the construction sector in China in a slump recently, companies will, it seems, go to great lengths to win new business.
It's not known how many of the men were arrested as a result of the machine brawl, but it's understood "several people" were injured in the incident.