Iranian runner flies US flag in support of absent American athletes (PHOTO)
Published time: 14 Apr, 2016 18:20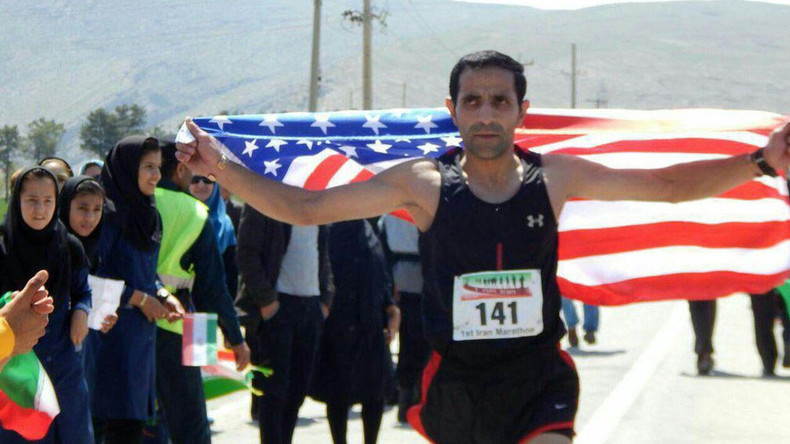 An Iranian runner finished his country's first international marathon while carrying a flag in support of 10 American participants who were reportedly denied visas.
On Saturday, 250 male runners from 35 countries participated in Iran's first international marathon in Marand.
When 10 registered American athletes were unable to obtain visas, runner Akbar Naghdi decided to finish the race while flying the US flag as a "sign of friendship" according to local news sites BerozNews, Parsine and Davadegan.
The race was closed to female runners, but that didn't stop two women from unofficially participating by running on the sidelines.
Identified only as Elham and Mahsa, the women ran the race on their own, taking off two hours before the official start, and were both "proudly awarded with their well deserved medal" according to I run Iran.
The race founder, Sebastien Straten, told Women in the World he hopes the rule against women running will change before next year's run:
"There are many [Iranian] women who like to run, and we hope in the next edition we get the permission for women to run the marathon."
READ MORE: Sex segregation: German train operator to introduce 'women only' carriages