First ExoMars image excites Red Planet scientists (PHOTOS)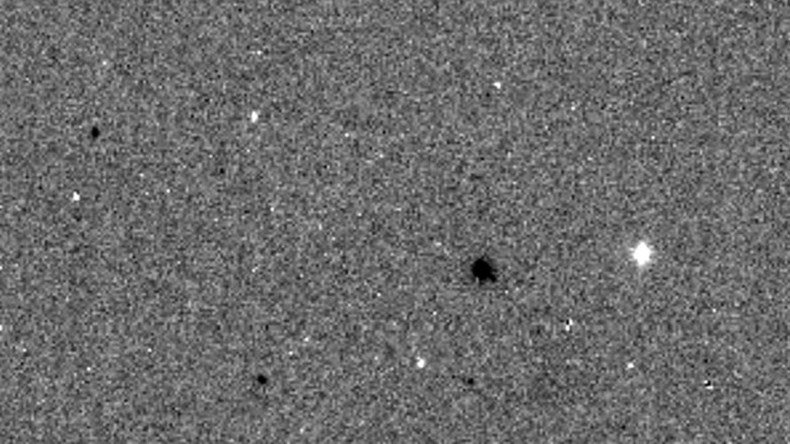 A joint EU-Russian mission to search for life on the Red Planet has released the first image beamed back to Earth from the ExoMars spacecraft.
The ExoMars craft is undertaking a seven-month journey to the planet, carrying a Trace Gas Orbiter (TGO) and the Schiaparelli lander module.
Named after the Italian astronomer and Mars crater, the Schiaparelli probe is tasked with collecting data from the martian planet's atmosphere and measuring electric fields on the surface.
Meanwhile, the orbiter will sweep the air for "gases of possible biological importance".
The mission is backed by Russia's Roscosmos and the European Space Agency (ESA), who have just released the first image, showing a grainy view of the stars.
The picture was taken on April 7 - the first time the Trace Gas Orbiter's cameras were used - and is actually a composite of two frames taken from slightly different perspectives.
Arrows on the photo below reveal offset star positions close to the southern celestial pole.
"The initial switch-on went quite smoothly and so far things look good," said Nicolas Thomas, of the University of Bern in Switzerland.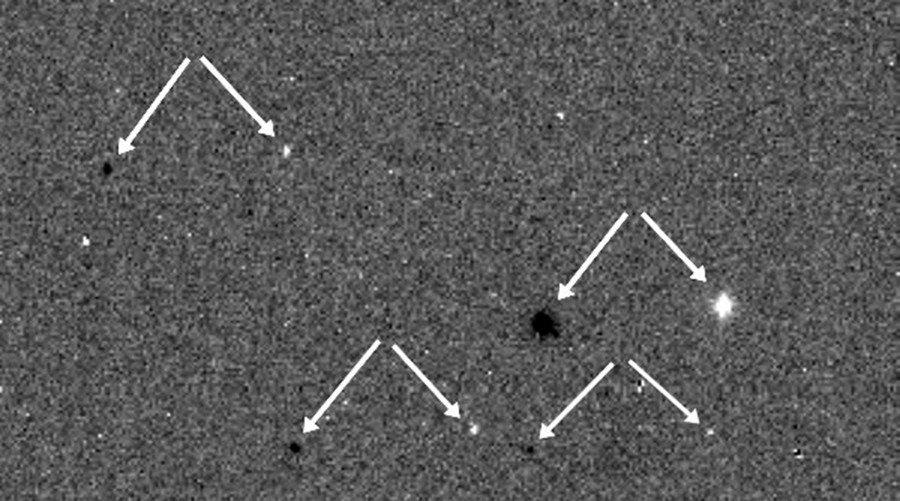 Thomas worked on developing the high-resolution imaging system - known as the CaSSIS - on board the ExoMars.
He added: "Although it was not designed to look at faint stars, these first images are very reassuring. Everything points to us being able to get good data at Mars."
Experts at the ESA are taking the images as a sign that the mission is still on track to reach its destination on October 19.
Read More: EU & Russia space teams merge for ExoMars

"TGO and Schiaparelli instruments are working well, and the science teams that operate them will continue calibration and configuration checks while en route to Mars to ensure they are ready for the exciting mission that lies ahead," said Hakan Svedhem, ExcoMars project scientist.
ExoMars is laying the groundwork for a later mission, which will see a Mars rover drill down into the planet's surface to search for evidence of life.
You can share this story on social media: