What the puck: Hockey fan wins $100k after making incredible 115-foot shot (VIDEO)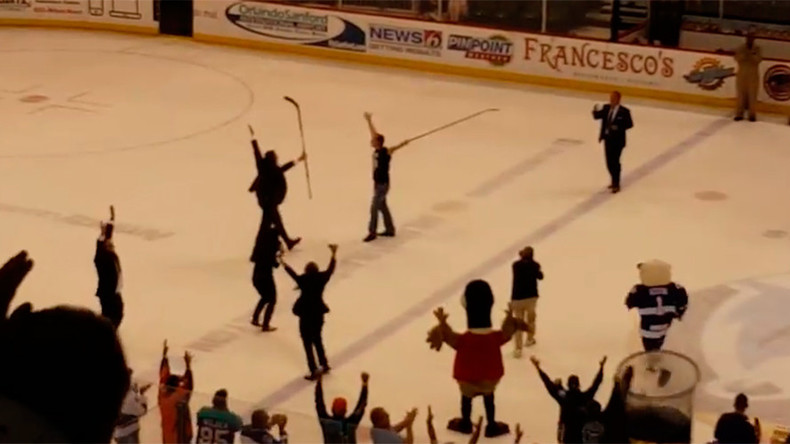 One Florida man hit the jackpot after managing to shoot a puck 115 feet (35 meters) into a tiny gap in the goal on his first attempt, winning $100,000 in the process.
Running the competition for the first time (and possibly the last), the Orlando Solar Bears offered one lucky fan the chance to win the cash prize at their game with the Florida Everblades Thursday and Nick Giovanelli was the chosen one.
As if shooting from the rink's back blue line wasn't tricky enough, the goal was covered up with only a small four inch hole for the three inch puck.
Giovanelli managed to keep his nerves though, nailing it on his first attempt, much like Dukes from the 2008 basketball film "Semi-Pro".
Spoiler alert: While Dukes ended up not winning his prize, the Solar Bears are affiliated with the NHL's Toronto Maple Leafs, valued at US$1.1bn by Forbes, so they should be good for the cash prize.
Nick Giovanelli isn't the only person to defy the odds in such a competition though, as both pros and amateurs of all ages have done before.