Drone smashes through 5th floor office window & into man's head (VIDEO)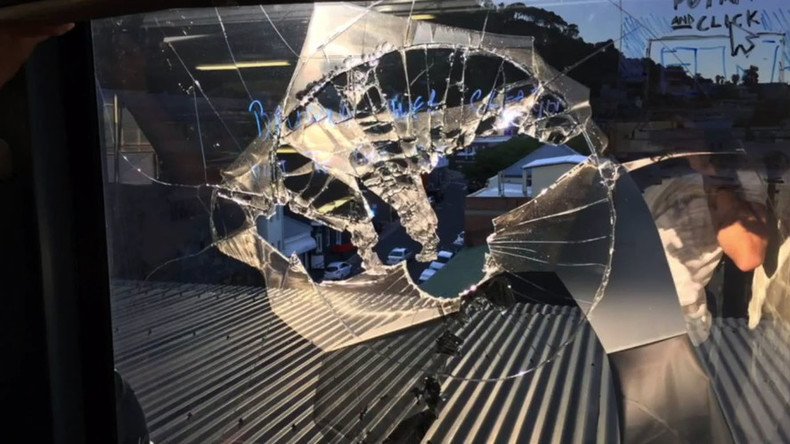 A rogue drone made a dramatic entrance into the fifth floor of a Cape Town office building when it smashed through a window and hit a worker sitting at his desk.
Entrepreneur and racing driver David Perel said the crash sounded like an explosion.
"While sitting at my desk I heard what sounded like a missile followed by a huge bang and glass all over me. Turns out someone lost control of their DJI drone. Lucky to be uninjured!" he wrote under the video which he posted to YouTube.
READ MORE:Man arrested after drone crashes into Empire State Building
The drone was equipped with a GoPro and Perel took out the SD card to upload the sensational clip to YouTube to play back the events leading to its surprising entry.
He can be heard shouting in shock after the crash and quipping, "Do I get to keep the GoPro at least, guys?"
Perel said on Twitter that he was fine, although he was "nursing a headache" and confirmed the drone had been reclaimed by its owner.
South Africa introduced drone regulations last year, but no licence is required to fly a drone for private or hobby use.
You can share this story on social media: