Extraterrestrial exploration: Get on board the ISS with awesome 360 tour (VIDEO)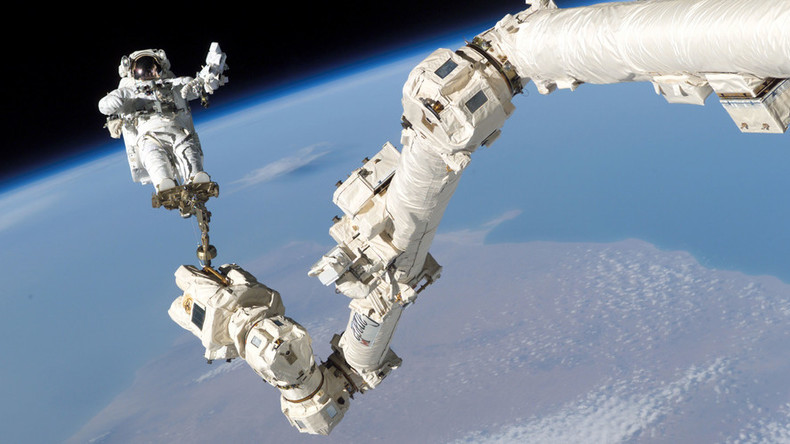 Now you, too, can check out every corner of the International Space Station (ISS) - and without the awful commute or vacuum-packed food.
Each week the European Space Agency (ESA) offers a virtual 360 degree tour of the ISS that gives viewers an in-depth look into each module attached to the space station (and there are a lot of them).
Featured this week is Harmony (Node 2) which holds the crew quarters where astronauts sleep. After hitting play on the video, you can click and drag the viewpoint around the space station.
An even more interactive 360 tour of the ISS, inviting viewers to click on various links to find out more about life onboard, is hosted on the ESA website.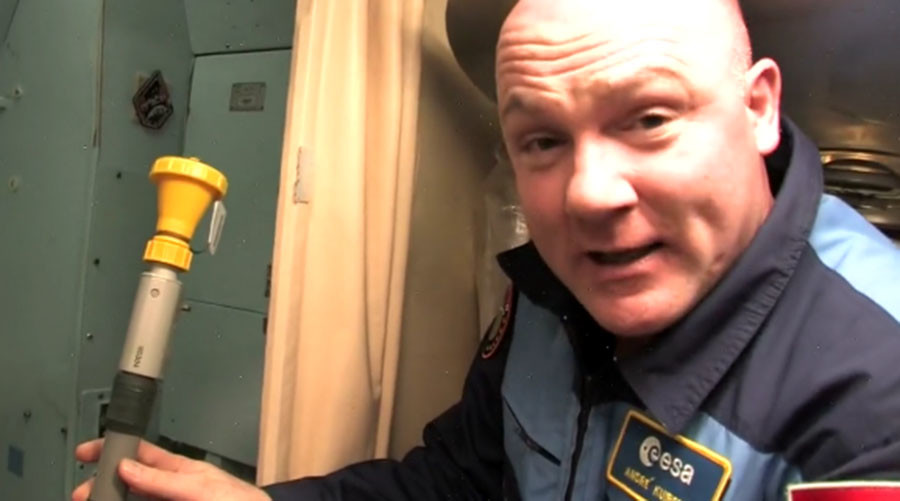 The particularly interesting ones come from the toilet tour in the Zvezda module of the ISS - as shown above - where urine is turned into water.
Zvezda also carries the crew's 'dining table' which is just as technical as you would expect for dinner on board a space station.
READ MORE: Spectacular image shows Jupiter's magnificent auroras (PICTURE)
The exercise bike in Destiny looks like more awkward effort than it's worth given that the astronauts have to strap themselves to the device and battle the lack of gravity to pump those pedals.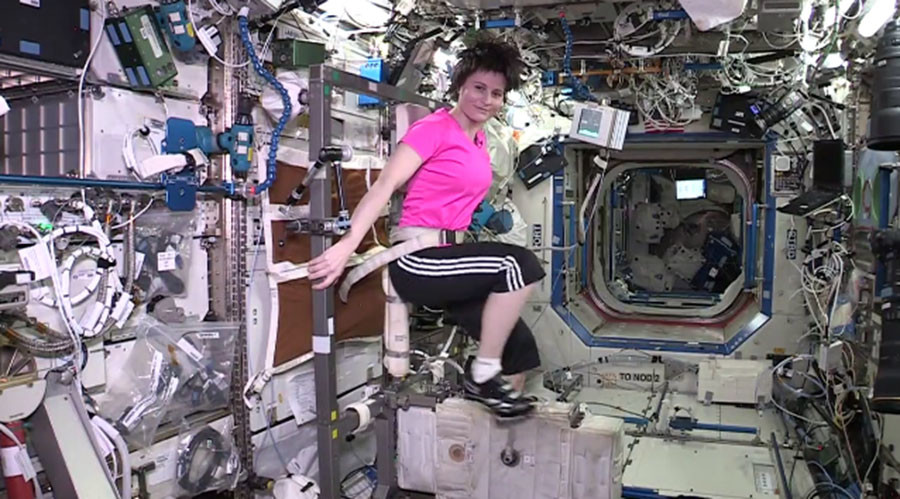 The images were captured by ESA astronaut Samantha Cristoforetti in June 2015 before she left the ISS after spending 199 days on board.