Bring the heat: Flamethrower shoots 50ft fireball skyward in super slowmo (VIDEO)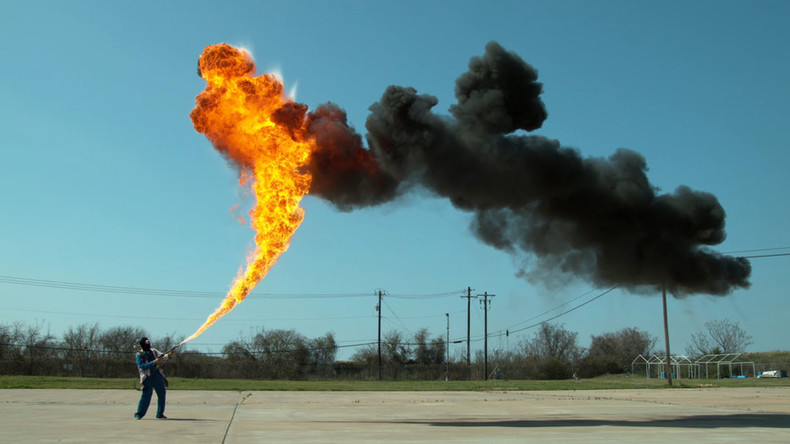 A spellbinding video created by YouTube sensations 'The Slow Mo Guys' captures a flamethrower shooting 50ft of fire into the air in extreme slow motion.
The British duo, Gavin Free and Daniel Gruchy, showed they're not afraid to play with fire as Gruchy suited up to play the part of firestarter.
Free stands in the line of fire to film the footage, shot in slow motion at 4K resolution.
Individual flames can be seen forming as the incredible clip is slowed down.
READ MORE: Fro no! Fat rat spotted gorging on yogurt toppings in McDonald's (VIDEO)
The result is entrancing as the flames rise and slowly dance with dark clouds of smoke.
The Slow Mo Guys have made a successful YouTube career by transforming a range of backyard experiments into spectacular footage with their slow mo treatment.